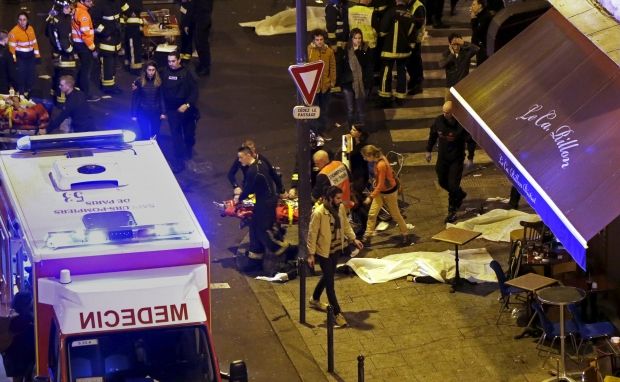 REUTERS
More than 100 police and soldiers stormed the building during a seven-hour siege that left two dead including the suspected overseer of the Paris bloodshed, Abdelhamid Abaaoud, a Belgian extremist who had once boasted he could slip easily between Europe and the Islamic State strongholds in Syria, according to The Washington Post.
The confirmation was made after forsenic experts combed through the aftermath — blown-out windows, floors collapsed by explosions — presumably seeking DNA and other evidence. The intelligence officials spoke on condition of anonymity before announcements from authorities.
The death of the Abaaoud closed one major dragnet in the international search for suspects from Friday's carnage that killed at least 129 people and wounded 350 others. At least one other suspect believed closely linked to the Paris attacks remains at large.
But it raised other worrisome questions, including the apparent ability of Abaaoud to evade intelligence agencies while traveling through Europe and whether other possible Islamic State cells could be seeking to strike again.