Reuters: Tapped phone led Paris attack leader to his death
22:36, 20 November 2015
World
Police watched the suspected mastermind of the Paris attacks being led by a woman into an apartment the evening before both died there during a raid by special forces, a police source said on Friday, according to Reuters.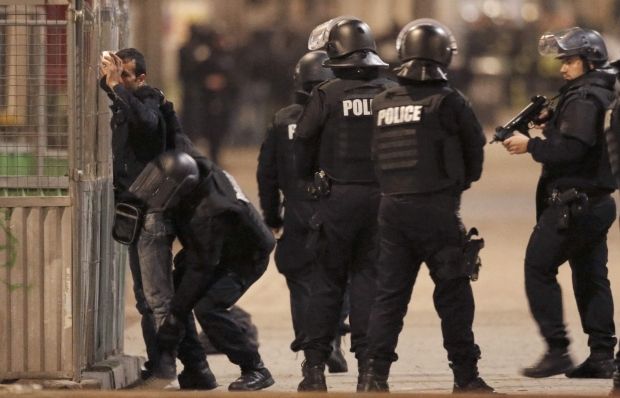 REUTERS
After a tip-off from Morocco that Abdelhamid Abaaoud, one of Islamic State's most high-profile European recruits, was in France, police honed in on Hasna Aitboulahcen, a woman already under surveillance who was known to have links to him, Reuters wrote.
Police had been tapping her phone as part of a drugs investigation and tracked her to the St. Denis suburb north of Paris, also home to the stadium where three suicide bombers blew themselves up during last Friday's attacks that killed 130 people.
They watched the 26-year-old woman take Abaaoud into the St. Denis building on Tuesday evening. In the early hours of Wednesday, police launched an assault that lasted seven hours.
Abaaoud, 28, and Aitboulahcen, who may be his cousin, both died during the gun battle in which French police commandos fired more than 5,000 shots. A third person, who has yet to be identified, died with them.
One of the police sources also said Abaaoud had been caught on camera at a suburban metro station, after the shootings and at cafes and restaurants in central Paris but while a massacre in the Bataclan concert hall was still underway.
He was seen on closed circuit TV at the Croix de Chavaux station in Montreuil, not far from where one of the cars used in the attacks was found, the source said.
A week after the Paris attacks, French nationals were in the firing line again in Mali when Islamist militants stormed a hotel in the capital Bamako leaving at least 27 people dead.
In response to the Paris attacks, French police carried out raids across the country for a fifth day overnight on Thursday.
So far, police have searched 793 premises, held 90 people for questioning, put 164 under house arrest and recovered 174 weapons including assault rifles and other guns, the Interior Ministry said on Friday.
If you see a spelling error on our site, select it and press Ctrl+Enter