The Guardian: FIFA opens formal proceedings against Blatter and Platini
21:10, 23 November 2015
World
FIFA's ethics committee has opened formal proceedings against the suspended Sepp Blatter and Michel Platini, who are facing bans of at least six years from football over an alleged "disloyal payment," according The Guardian.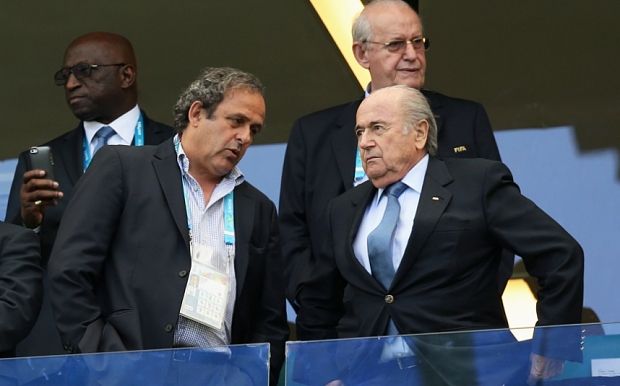 fifa.com
The investigatory arm of the ethics committee revealed over the weekend that it had completed its work and recommended sanctions against the FIFA president and his UEFA counterpart, The Guardian wrote.
On Monday the German judge Hans-Joachim Eckert confirmed he had opened formal proceedings after studying the reports.
"The adjudicatory chamber has studied the reports carefully and decided to institute formal proceedings against the two officials," said the FIFA ethics committee in a statement.
It added: "For reasons linked to privacy rights and the presumption of innocence until proven guilty, the adjudicatory chamber will not publish details of the sanctions requested by the investigatory chamber in its final reports.
"In the course of the proceedings, both parties will be invited to submit positions including any evidence with regard to the final reports of the investigatory chamber and they may request a hearing."
Both parties are likely to request a personal hearing, which will take place in December. They deny wrongdoing.
It is believed that the investigatory arm of the ethics committee has recommended bans of more than six years for Blatter and Platini, with the former accused of having made a "disloyal" payment of 1.35 million pounds to the latter in 2011. The payment dated back to the period between 1998 and 2002 when Platini was a special adviser to Blatter. He was paid 203,465 pounds a year but both men argued that they had a gentleman's agreement that Platini would get the extra cash at a later date.
Platini has claimed that Blatter told him FIFA could not afford to pay him at the time, despite it making a profit of 78 million pounds over that four-year cycle, and did not want to break its wage structure.
In an interview due to be broadcast on Swiss channel RTS, Blatter again defended their conduct.
Despite the rift between Blatter and Platini, the Swiss's one-time protege with whom he fell out bitterly, the 79-year-old said he still believed the French UEFA president could succeed him.
"Platini is an honest man," Blatter said. "If he comes back, he will be elected. And then [if] he comes back, I will return too."
If you see a spelling error on our site, select it and press Ctrl+Enter