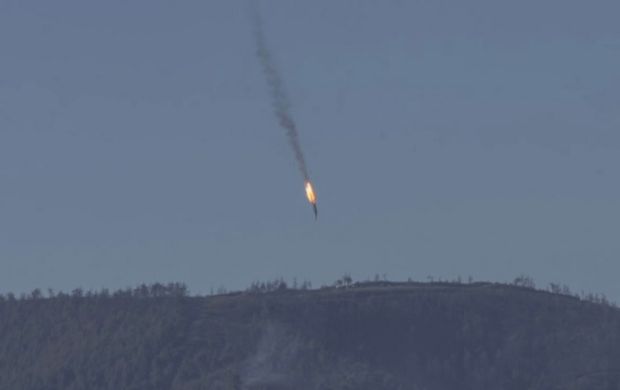 twitter.com/HaberturkTV
Russian Defense Ministry claims that the plane was over Syria for the duration of its flight.
Earlier, the Turkish General Staff confirmed that Turkish fighter jets shot down a warplane near the Syrian border on Tuesday.
Read alsoPutin already preparing statement on downed Russian Su-24 – mediaTurkish presidential sources said the warplane was a Russian-made Su-24. The Turkish military, which did not confirm the plane's origin, said it had been warned 10 times in the space of five minutes about violating Turkish airspace.
NATO has said it is closely following developments surrounding the loss of the Russian SU-24, according to The Telegraph..
With fears of a diplomatic crisis growing Turkey, a NATO member, has said it will raise the issue within the alliance at the United Nations.
"Necessary initiatives will be taken at NATO, the UN, and at the level of countries concerned by the foreign minister upon instructions from Mr Prime Ministers, said the office of Ahmet Davutoglu, the prime minister, in a statement.
In October the North Atlantic Council, NATO's governing body, warned Russia that was courting "extreme danger" by sending planes into Turkish airspace.