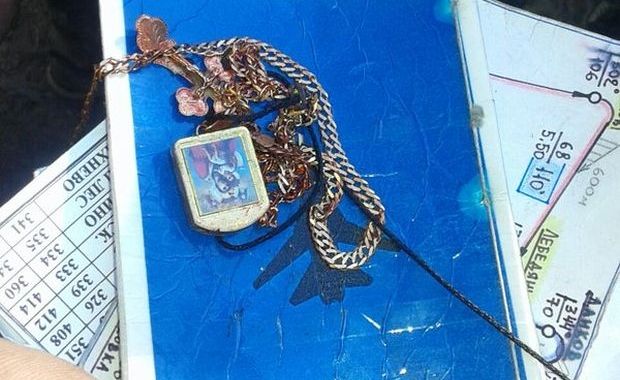 Syrian rebels have posted pictures of a dead Russian pilot's personal belongings / Picture from twitter.com/allsory_allhor
One of the pictures with the caption saying: "The dead Russian pilot, Major Sergei Rumyantsev" was posted on Twitter by the Syrian opposition's TV Channel, RBC wrote.
Separate footage from Turkey's Anadolu Agency showed two pilots parachuting out of the jet before it crashed, according to Reuters.
A deputy commander of rebel Turkmen forces in Syria said his men shot both pilots dead as they came down. The Russian military confirmed one pilot had been shot dead from the ground and another soldier died during a rescue operation.
Volunteers from the Ukrainian InformNapalm project, who earlier published the personal data of Russian pilots participating in war in Syria obtained with the use of open-source intelligence, identified the dead pilot as Major Rumyantsev Sergei Aleksandrovich, a pilot of Su-24M with serial No. 0715323 from the 6980th guards air base of the 1st rank (military unit No. 69806, airfield Shagol, Chelyabinsk, Russia).
The Russian Su-24 frontline bomber was downed by a missile launched from a Turkish F-16 fighter jet when it was returning from an anti-terrorist mission to the Hmeymim airbase in Syria. The Russian side claims that the warplane was at an altitude of 6,000 meters at a distance of one kilometer from the Turkish border, while Turkey's General Staff said the Russian warplane had violated its airspace and had been downed by a fighter jet.