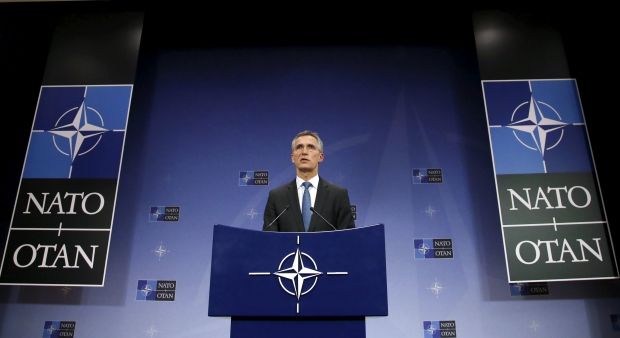 REUTERS
"Diplomacy and de-escalation are important to resolve this situation," Stoltenberg said in a statement after an extraordinary meeting of the North Atlantic Council in Brussels on Tuesday.
In his words, Turkey informed Allies about the downing of a Russian Air Force plane violating Turkish airspace.
"I have previously expressed my concern about the implications of the military actions of the Russian Federation close to NATO's borders. This highlights the importance of having and respecting arrangements to avoid such incidents in the future," he said.
According to him, the Allies have repeatedly made clear that they stand in solidarity with Turkey and support the territorial integrity of their NATO Ally, Turkey.
"We will continue to follow the developments on the South-Eastern borders of NATO very closely. I look forward to further contacts between Ankara and Moscow and call for calm and de-escalation," he said.