Medvedev: Ankara undermines Russia-NATO relations
12:50, 25 November 2015
World
Turkey's actions to down the Russian Air Force Sukhoi Su-24 plane in Syria were criminal, Russian Prime Minister Dmitry Medvedev said on Wednesday, according to Russian news agency TASS.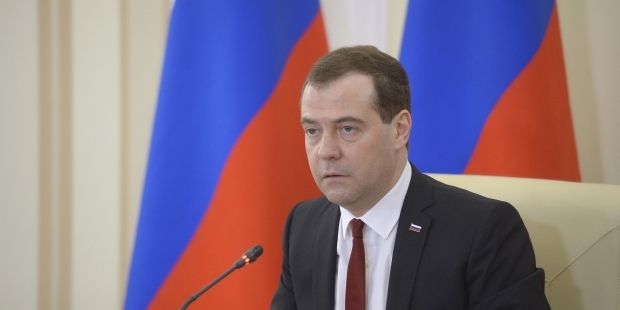 REUTERS
"The recklessly criminal actions of the Turkish authorities that downed Russia's aircraft have three consequences. First — it's the dangerous worsening of relations between Russia and NATO, which cannot be justified by any interests, including protection of the state borders," he said, TASS reported.
"Second — Turkey has demonstrated by its actions, in fact, the protection of the militants of the Islamic State (IS) terrorist group. That is not surprising, taking into account the available information about the direct financial interest of some Turkish officials linked with the supply of petroleum products produced at enterprises held by IS," Medvedev said.
Read alsoPutin calls Turkey "accomplices of terrorists" after Russian jet shot down"And third, the longstanding good-neighborly relations between Russia and Turkey, including in the economy and humanitarian spheres have been undermined. This damage will be difficult to repair — its direct consequence may be the cessation of a number of important joint projects and the loss by Turkish companies of their positions on the Russian market."
Read alsoRussian Defense Ministry summons Turkish defense attachéAs UNIAN reported earlier, November 24, the Turkish military shot down a Russian fighter aircraft after violation of the Turkish airspace.
Also, the Turkish military issued a statement stressing that they had warned the Su-24 pilots 10 times of their violations, before the actual takedown.
If you see a spelling error on our site, select it and press Ctrl+Enter