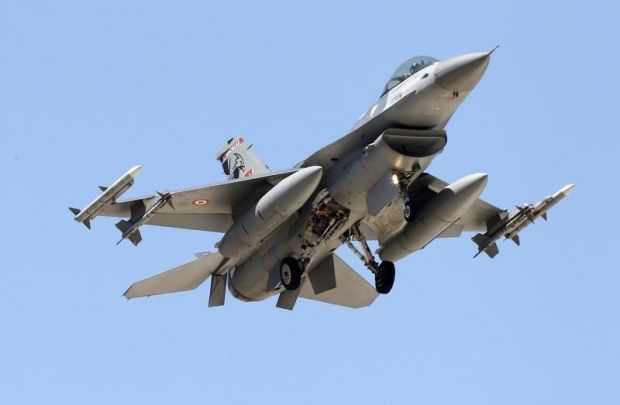 REUTERS
The decision was taken following the eruption of the crisis with Russia in which a Turkish F-16 downed a Russian warplane early November 24 after it allegedly violated Turkish airspace, according to diplomatic sources, Hurriyet reported.
Sources, speaking on condition of anonymity, stressed that the suspension of the Turkish jetfighters' participation in the U.S.-led military operations against ISIL was in fact a mutual decision taken with Russia, which also halted its aerial campaigns near the Turkish border. Both parties will continue to be as careful as possible in a bid to avoid a repetition of such incidents until they re-establish dialogue channels to reduce the tension. 
Read alsoErdogan: Downing of Turkish jet with S-400 missile would mean aggressionTurkish and Russian military officials held initial talks on the incident on November 25 as the office of the Chief of General Staff invited defense and military attachés from theRussian Embassy to military headquarters to inform them about how the incident took place. However, there is still a need for high-level political meetings to let the two parties reconcile and reduce the tension. 
Turkish Foreign Minister Mevlüt Çavuşoğlu proposed to his Russian counterpart, Sergei Lavrov, a meeting on December 3 or 4 in Belgrade on the sidelines of an international conference. However, the Russian side has not yet confirmed that the meeting will take place.