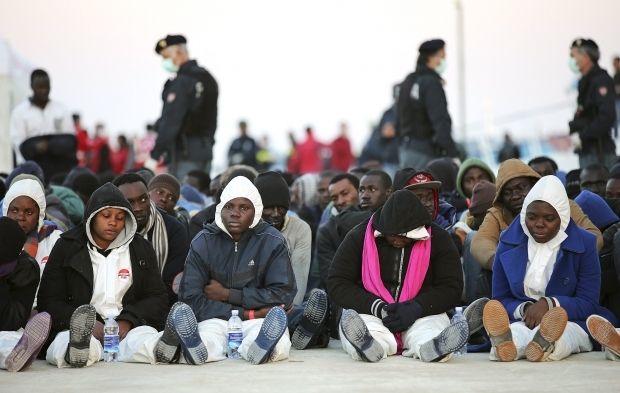 REUTERS
People from Syria, Iraq, Iran, and Afghanistan were among the 1,300 detained, the Turkish coastguard told the Reuters news agency on Monday.
Turkish gendarmes also arrested several people smugglers and seized four boats allegedly used for human trafficking during the sweep in the town Ayvacik, on the Aegean coast, DW wrote.
Officials also found a body of a person washed ashore who they believed to have been a migrant.
Some of the migrants were trying to hide in olive groves in the coastal town, considered a main crossing point to the Greek island of Lesbos, the state-run Anadolu Agency reported.
The detainees were sent to a repatriation center, and some of them could face deportation, according to the authorities.
The Monday sweep is the largest anti-migrant operation in recent months, coming less than a day after the EU and Ankara agreed on a plan to control the migrant influx to Europe.
On Sunday, the European officials pledged EUR 3 billion ($3.2-billion) to Turkey and the prospect of visa free travel to Turkish citizens, with Ankara promising to crack down on human trafficking and boost border security.
Turkey is also expected to raise the living standards of over two million refugees living in the country.
The Human Rights Watch activists slammed the Monday reports of detaining refugees, calling them a "stain on the EU's conscience."