Turkey dismisses Putin IS oil trade claims as 'Soviet propaganda'
14:15, 03 December 2015
World
Turkish Prime Minister Ahmet Davutoglu dismissed Russian allegations that Turkey was buying oil from Islamic State as "Soviet-style propaganda" on Thursday and said the NATO member was doing all it could to secure its border with Syria, Reuters has reported.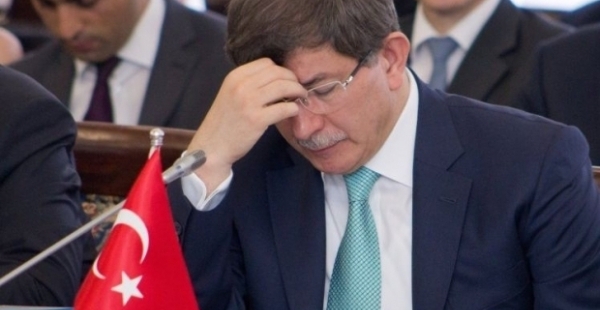 Photo from UNIAN
"In the Cold War period there was a Soviet propaganda machine. Every day it created different lies. Firstly they would believe them and then expect the world to believe them. These were remembered as Pravda lies and nonsense," Davutoglu said, according to Reuters.
"This was an old tradition but it has suddenly reared its head again. Nobody attaches any value to the lies of this Soviet-style propaganda machine," he told a news conference before leaving on an official visit to Azerbaijan.
As UNIAN reported earlier, Russian President Vladimir Putin accused Turkey of shooting down a Russian warplane in order to protect the Islamic State's lucrative oil trade.
Turkish President Recep Tayyip Erdogan on Monday said he would be ready to quit office if allegations by Russian counterpart Vladimir Putin that Turkey traded oil with Islamic State (IS) jihadists were proven.
"We are not dishonest so as to do this kind of exchange with terrorist groups. Everyone needs to know this," Erdogan said.
"I will say something very strong here. If such a thing is proven, the nobility of our nation would require that I would not stay in office," he said.
In turn, Russian presidential spokesman Dmitry Peskov said that information about Ankara's oil purchases from the terrorist organization calling itself Islamic State was crucial to fighting against terrorism, and not finding faults with the Turkish leadership.
If you see a spelling error on our site, select it and press Ctrl+Enter