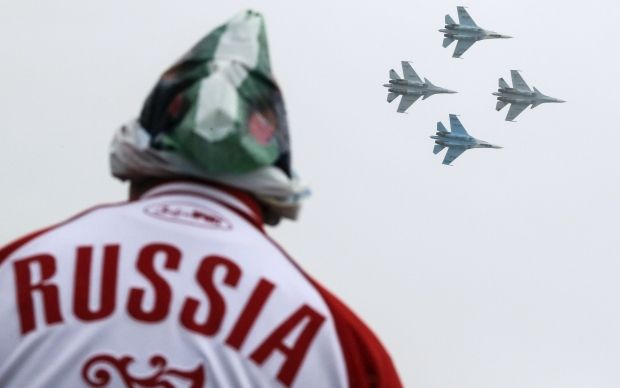 REUTERS
"Turkey has violated all international legal standards, they committed an act of aggression against us and actaually gave us ground for war. However we decided not to resort to a tit-for-tat response," said Medvedev.
Read alsoTurkish PM: similar incidents to that of downing Russian Su-24 may happen As UNIAN reported earlier, the Turkish Air Force took down a Russian Su-24 bomber at the Syrian-Turkish border on November 24, after it violated the Turkish airspace.
Turkey claims that the SU-24 were repeatedly warned that they were violating the airspace, before the jet was shot down. The Turkish FOX TV released a recording on November 25 with the air dispatcher's warning to the Russian pilots.
In addition, Ankara released a radar image showing that the Su-24 was still flying over southern Turkey before was shot down.
The Russian Ministry of Defense presented the Russian version of the incident showing the alleged route of the airplane. According to the version of the Russian Federation, is a Turkish fighter allegedly violated Syrian airspace, rather than the Su-24 entered Turkish airspace.