TASS: Russian Defense Ministry gets nearly 250 aircraft under 2015 state order
17:59, 11 December 2015
World
Russian Defense Minister Sergey Shoigu announces that the Russian Defense Ministry has got 243 modern aircraft and 90 air defense missile systems and complexes within the 2015 state defense order, according to Russian news agency TASS.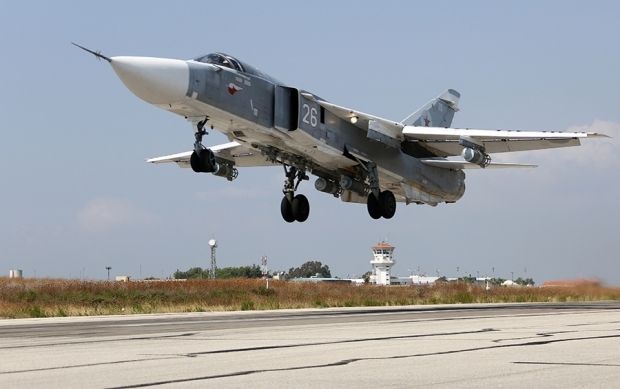 The Russian Aerospace Force was created this summer / Photo from stat.mil.ru
"We received 243 modern aircraft, 90 air defense missile systems and complexes and 208 radar systems within the 2015 state defense order," he said on Friday, TASS wrote.
According to the minister, a new branch of the armed forces – the Aerospace Force – was created this summer on the basis of the Air Force and the Aerospace Defense Forces.
Shoigu also said the Russian Aerospace Forces would receive two Tupolev Tu-160 modernised strategic bombers and seven Tu-95MS bombers in 2016.
According to him, the ministry's plans for the next year include "putting on combat duty five missile regiments equipped with modern missile systems, putting into service with the strategic aviation forces two modernised Tu-160 and seven Tu-95MS bombers."
In February, Shoigu forecast that the Russian army would receive more than 200 planes and helicopters in 2015. In 2014, the Defense Ministry reported, the military received more than 140 planes and 135 helicopters.
Previously, Russian Deputy Defense Minister Yuri Borisov said the state defense procurement order for 2015 stood at 1.8 trillion rubles ($28.92 billion) against 1.6 trillion rubles ($25.71 billion) in 2014. The Russian Defense Ministry said earlier this autumn it was certain the state defense order would be executed as scheduled. Deputy Prime Minister Dmitry Rogozin however noted decreasing rates of fulfilment of the state defense order as compared with last year's figures.
If you see a spelling error on our site, select it and press Ctrl+Enter