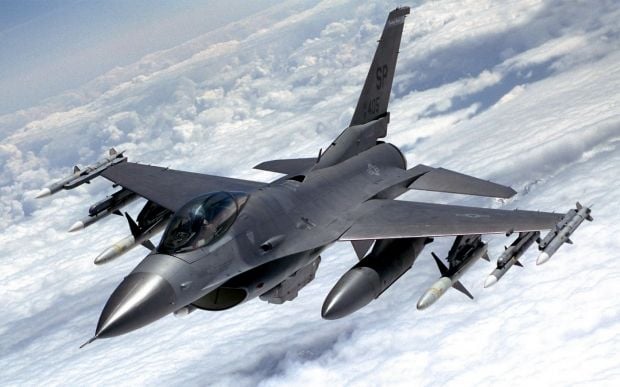 F-16 / aroundtheworldineightywaves.com
At the ceremony, which will be held at Estonian Amari Air Base on January 7, German pilots will be replaced by the the Belgian Air Force pilots to protect the airspace of the Baltic states.
Belgian Air Force will be sending send four F-16 fighter jets for the mission.
During the ceremony, Commander-in-Chief of the Estonian Defense Forces, Lieutenant general Riho Terras will award German pilots with medals for participation in the air defense mission of the Baltic States.
Read alsoNATO intercepts squadron of 12 Russian military planes over BalticsIn August 2015, five Eurofighter fighter jets of the German Air Force and about 200 soldiers replaced Britain in carrying out the mission.
However, it is not reported whose troops will replace the Hungarians at the Lithuanian base in Siauliai.
As UNIAN reported earlier, an-72 military cargo aircraft of the Russian Defense Ministry on Thursday at 12:10 local timeviolated the airspace of Estonia near the island of Vayndloo.