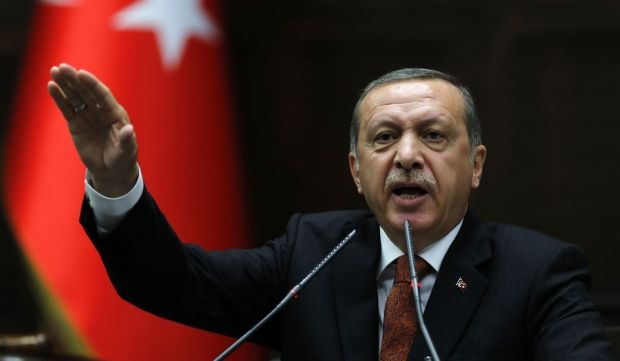 REUTERS
The unnamed man was thought to be preparing to jump when Recep Erdogan's motorcade was passing over the 211ft-tall structure, which links Europe with Asia, after Friday prayers, The Daily Mail wrote.
Footage showed Erdogan's bodyguards bringing the sobbing man, who appeared to be in his early 30s, to talk to the president through the window of his car.
After a few moments, the man could then be seen kissing Erdogan's hand before being escorted to safety.
Police had allegedly been trying for almost two hours to talk the man out of committing suicide.
He was said to have abandoned his car on the bridge and climbed over the side railing due to long-standing depression. The man has not yet been identified, The Daily Mail said.
It comes almost a month after Russian President Vladimir Putin accused Turkey of shooting down its fighter jet to protect energy supplies from the jihadists.
Erdogan responded at the time by furiously demanding the Kremlin strongman proved his allegations.
He said: "You should put your documents on the table if you have any. Let's see the documents."
He also vowed to stand down if the claim was true, but equally suggested that Putin should quit if he was wrong.
He added: "I will say something very strong here. If such a thing is proven, the nobility of our nation would require that I would not stay in office."