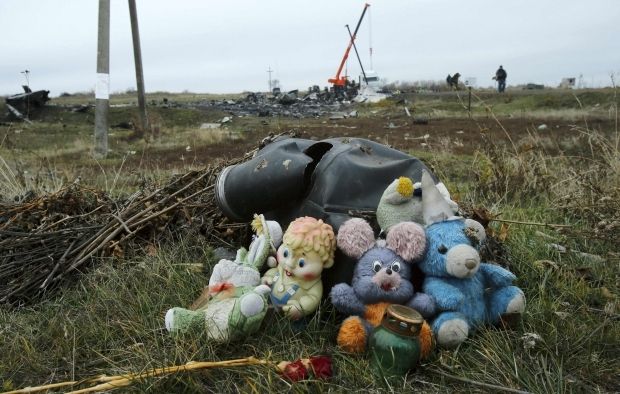 REUTERS
The prosecutor's office confirmed it had received information from Bellingcat. All names and other data will be thoroughly assessed by the Joint Investigation Team for their suitability for the criminal investigation," said a spokesman, NOS reported.
Bellingcat team has been working with the JIT investigators from the Netherlands, Belgium, Malaysia, Ukraine and Australia throughout the investigation process. Last year, Bellingcat revealed what Russian unit transported the Buk missile system, which eventually brought down MH17, into Ukraine transported to Ukraine: the Second Battalion of the 53rd Anti-Aircraft Missile Brigade, coming from the area of Kursk.
The Battalion consisted of about a hundred soldiers, but Bellingcat's analysis had the number of suspects boil down to approximately twenty soldiers.
Read alsoMeduza: Bellingcat's Eliot Higgins dissects the MH17 reportsOne of them is Sergey M., the commander of the 53rd brigade. Because of his position he "certainly played a role in the downing of flight MH17 because his brigade's 'weapon' has done," said Bellingcat.
Other complicit actors are Dmitry T., the commander of the Second Battalion, and nine lieutenants who were in charge of the Buk. The report says those were some "very experienced soldiers" well-trained to operate such anti-aircraft missile system.
As UNIAN reported earlier, the investigation by the Dutch Safety Board came to a conclusion that MH17 had been downed while flying over eastern Ukraine by Russian surface-to-air Buk missile.