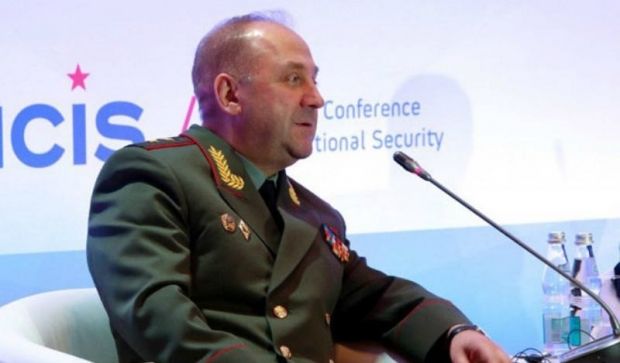 Igor Sergun / arms-expo.ru
A statement posted on the Kremlin website on January 4 said that General Igor Sergun, 58, had suffered a "sudden death," but gave no details as to the cause, timing, or circumstances, RFE/RL wrote.
The state-run news agency TASS said he died on January 3.
The statement quoted President Vladimir Putin as giving his condolences, saying that Sergun had dedicated his "entire life...to serving the homeland and the armed forces."
Sergun took over from General Aleksandr Shlyakhturov, who stepped down in 2011 at age 64. No replacement for Sergun was announced.
His death comes at a time when clandestine, paramilitary, and espionage agencies in Russia have taken a central role in executing key policy decisions under Putin, himself a former chief of the lead domestic spy agency, the Federal Security Service (FSB), RFE/RL wrote.
"Sergun was an extremely important figure in the revival of the fortunes of the GRU, an agency that was pretty much at rock bottom when he took it over at the end of 2011," Mark Galeotti, a New York University professor and authority on Russia's security apparatus, wrote in a blog post on January 4.
The GRU – formally subordinate to the Russian Armed Forces' General Staff – Is widely believed to have played a central role in the stealth operation to take control of Ukraine's Crimea region in early 2014, when masked, camouflaged, armed soldiers appeared suddenly throughout the Black Sea peninsula.
Western analysts and officials believe the agency was also instrumental in coordinating and overseeing the insurgency in eastern Ukraine, where a conflict between Russian-backed separatists and government forces has killed more than 9,000 people since it erupted in April 2014.
Despite overwhelming evidence, Moscow has repeatedly denied its involvement in eastern Ukraine.
Sergun's position as GRU chief landed him on the sanctions lists imposed in early 2014 by both the United States and the European Union, which specifically cited his oversight of "the activity of GRU officers in eastern Ukraine."
The sanctions imposed on Sergun were "good Western recognition for the role of GRU in this conflict," says Michael Kofman, a Russia analyst most recently with the Wilson Center's Kennan Institute in Washington.
The operations in both Crimea and eastern Ukraine have been characterized by what experts say is a resurgence of Soviet-style "hybrid" or "nonlinear" warfare, which employ conventional weaponry, but also stealth deployments, misinformation campaigns, and cyberwarfare to keep an adversary from knowing how to respond.