Pushkov: PACE to put pressure on Ukraine due to Russia's absence
12:50, 20 January 2016
World
PACE members will put pressure on Ukraine due to Russia's absence at the winter session, Chairman of the State Duma's Foreign Affairs Committee Aleksey Pushkov wrote on Twitter.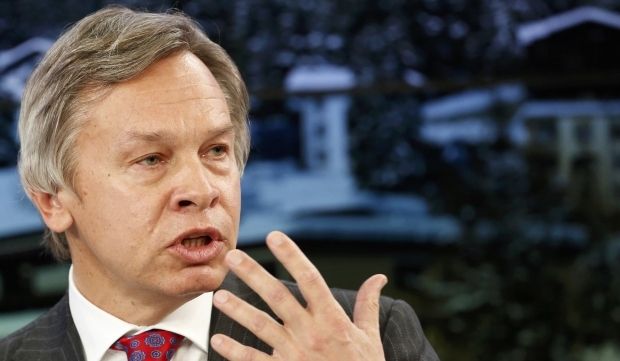 REUTERS
"PACE will start putting pressure on Ukraine due to Russia's absence: many Europeans are irritated by monstrous corruption and fictitiousness of the Ukrainian reforms," he tweeted.
Pushkov also said that it was not PACE who decided to "remove" Russia from the work in 2016, but it was the Russian Federation who decided not to request to regain authority to PACE.
Read alsoDuma speaker says Ukraine's fault in PACE ban on Russia"It is our decision, not the decision of PACE," he wrote on Twitter.
As UNIAN reported earlier, President of the Parliamentary Assembly of the Council of Europe Anne Brasseur has said that the Russian delegation, having refused to attend the winter session of the Assembly, deprived itself of the right to take part in its work during 2016.
If you see a spelling error on our site, select it and press Ctrl+Enter