Putin asked Assad to go: FT
15:32, 22 January 2016
World
Colonel-General Igor Sergun, director of Russia's GRU military intelligence agency went to Damascus just weeks before his death on January 3 to send a message for Bashar al-Assad: Vladimir Putin believed it was time for the Syrian president to step aside, according to The Financial Times.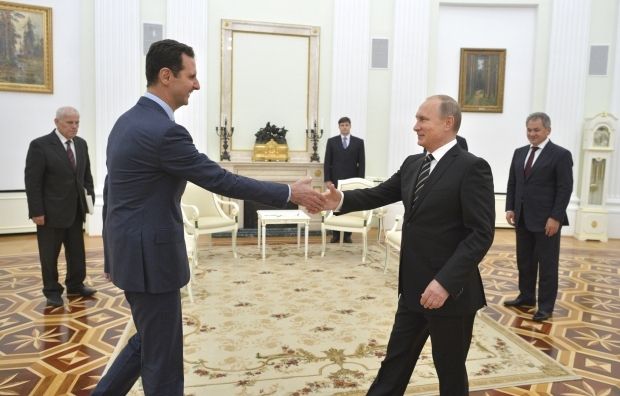 REUTERS
"Mr Assad angrily refused," The Financial Times reports citing two senior western intelligence officials.
However, Assad made clear to Sergun that there could be no future for Russia in Syria unless he remained as president, according to the report.
As UNIAN reported earlier, the head of Russia's military intelligence agency, which is known as the GRU, Igor Sergun,died unexpectedly on January 3, 2016.
Read alsoDeaths of two senior Russian military chiefs touch off speculationSergun, appointed by President Vladimir Putin, would have been central to the "hybrid war" against Ukraine that first involved the occupation and annexation of Crimea, then the invasion of Donbas.
According to the Kremlin's official version, Sergun died of cardiac arrest in a recreational facility near Moscow. Meanwhile. Analysts from U.S.-based private intelligence company Stratfor claim, citing an informed source, that the GRU chief has actually died in Lebanon on January 1.
If you see a spelling error on our site, select it and press Ctrl+Enter