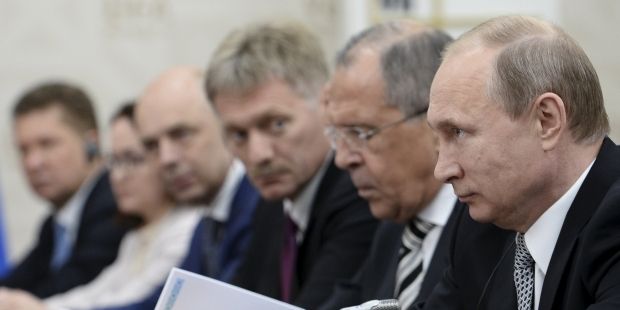 REUTERS
"The contents of this BBC report is pure speculation and defamation, which has no ground," Peskov said on Tuesday, as reported by TASS.
"All in all we've got used to media hoaxes, which are either related to lack of qualifications or rush toward gutter news, or are orchestrated campaigns," spokesman said, adding that "in this case of course we unwittingly notice that the reports coincided with quasi-judicial exercises in certain countries, publications of like tenor in very reputable media."
According to Peskov, "in the case of the BBC film everything would have looked like another example of patent irresponsible journalism but for the official comment presented in the film," meaning the comment made by the representative of the U.S. finance ministry. "Here the situation is different – those are official charges," Kremlin spokesman said.
Peskov has also denied Western reports that Russian President Vladimir Putin owns a luxury yacht.
The Kremlin spokesman thus commented on an assertion made in a BBC film.
"I know that the president does not own a yacht. I know this," the Kremlin spokesman said, adding that he didn't know about other details relating to this kind of property.
"I'm ascribed a deep knowledge of yachts but this is not so," the Kremlin spokesman said, referring to media reports last summer claiming he had spent his vacation aboard an expensive yacht.
Speaking generally about the owners of particular yachts, Peskov said: "these are absolutely public data, which can be checked simply."
As UNIAN reported earlier, the U.S. Treasury told a BBC investigation that it considered Russian President Vladimir Putin to be corrupt.