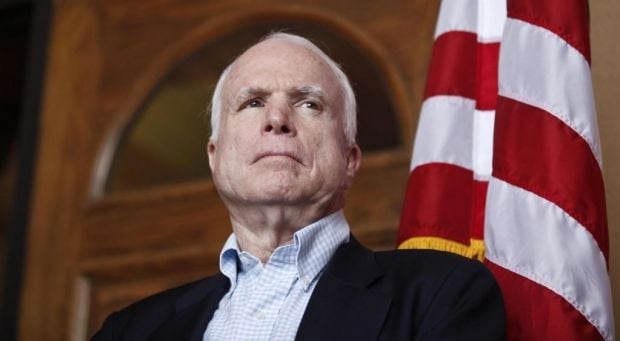 REUTERS
McCain said he would introduce the legislation on Thursday, the first of many actions he planned "to ensure we end our dependence on Russian rocket engines and stop subsidizing Vladimir Putin and his gang of corrupt cronies," Reuters reported.
Congress banned the Russian RD-180 rocket engines for military use after Russia annexed Ukraine's Crimea region in 2014. But U.S. lawmakers weakened the ban late last year, worried that it could drive United Launch Alliance, a joint venture of Lockheed Martin Corp and Boeing Co, out of business and leave just one other U.S. provider, privately-held SpaceX, to lift satellites into space.
Top Pentagon and Air Force officials on Wednesday urged the committee to allow use of the Russian engines until alternatives were available, and said they were moving ahead with plans to fund new public-private launch services in fiscal year 2017.
Read alsoEuropean Space Agency dumps Russian Soyuz launchersDefense Undersecretary Frank Kendall, the Pentagon's chief arms buyer, told the committee it was questionable whether ULA could survive if the U.S. military immediately stopped using the Russian RD-180 engine that powers ULA's Atlas 5 rocket.
He said ULA had a second rocket, the Delta 4, that did not use the RD-180 engines, but that vehicle cost "millions of dollars more" than the Atlas 5 rocket and could not compete with cheaper launches provided by privately-held SpaceX.
McCain and other senators urged the department to provide data on the exact cost of switching to the Delta 4 rocket until other options were available. They said they backed spending more money on that rocket, rather than buying Russian engines.
ULA's recent order of 20 more Russian engines amounted to "a nearly half-billion-dollar windfall" for Russia, McCain said.
McCain also questioned why the Defense Department was still doing business with NPO Energomash, the Russian company that builds the RD-180 engines, given sanctions in place against Russian individuals, including Deputy Prime Minister Dmitry Rogozin and others, who now have control over the company.