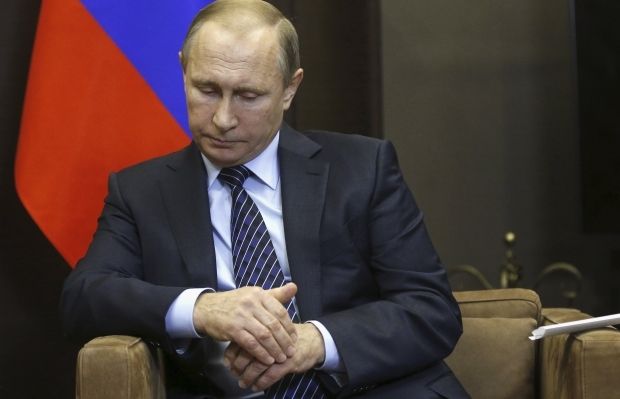 REUTERS
"There is no need now to take a decision as it is a far long time before the elections," Peskov told reporters when asked if Putin had already decided on the participation in the 2018 elections, TASS wrote.
The decision may be taken "when the election campaign starts." "This is not an issue at all," Peskov added.
"We don't have a rule up here to speak about elections two years before them," Peskov said. "In any case, a priori a smear campaign has already started," he added commenting on Washington's fresh accusations against the Russian leader.
"But of course this does not mean at all that any decisions have been taken by the president [on elections in 2018]," Peskov said.
Putin was elected to the first presidential term in 2000 and was re-elected in 2004. After two consecutive presidential terms, Putin served as Russia's prime minister in 2008-2012 while Dmitry Medvedev was the president. In 2012, Putin was again elected as the head of state and has the right to stand for the 2018 elections.