REUTERS
Images purporting to show an unnamed U.S. warship were shown on television, according to the BBC.
Iran's navy commander praised the operation for getting so close to a warship "to get such accurate footage of the combat units of foreign forces."
Adm Habibollah Sayyari, Iran's navy chief, told state TV it was a sign of the "bravery, experience and the scientific capabilities of our drone operators."
It had not posed a risk to the USS Harry S Truman, but the move was "abnormal and unprofessional", Reuters news agency quoted a U.S. navy spokeswoman Nicole Schwegman as saying.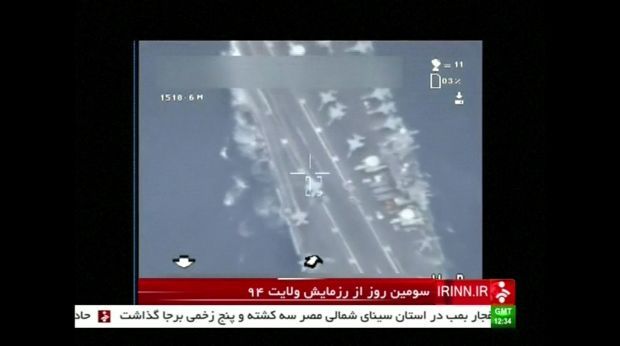 REUTERS
Schwegman said that incident had occurred on January 12, which is the same day Iran briefly detained 10 U.S. sailors who had entered Iranian territorial waters by mistake.