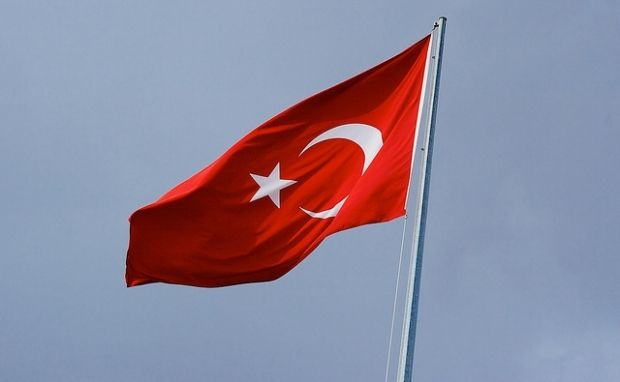 Turkish President Recep Tayyip Erdogan says the violation of Turkish airspace was a result of Russian attempts to escalate existing tension in the region / Photo from flickr.com/photos/nicokaiser
An official statement released on Saturday, January 30, said that the Russian aircraft – a SU-34 fighter-bomber – was repeatedly warned by Turkish air radar units in Russian and English.
"A Russian SU-34 fighter jet violated Turkish airspace yesterday [Friday, January 29, 2016] at 11.46 a.m. local time in Turkey [0946 GMT]," the statement read.
Speaking to reporters at Istanbul Ataturk Airport before his departure for Chile, President Recep Tayyip Erdogan said the violation of Turkish airspace, which he also described as NATO airspace, was a result of Russian attempts to escalate existing tension in the region, the Anadolu Agency reported.
"Russia will have to bear the consequences if the violations continue," he said.
NATO has confirmed the airspace violation: "I call on Russia to act responsibly and to fully respect NATO airspace," Secretary General Jens Stoltenberg said.
"Russia must take all necessary measures to ensure that such violations do not happen again," he added.
Erdogan said the Turkish Foreign Ministry had made contact with Russia to arrange a meeting with President Vladimir Putin to discuss the incident, but added that Ankara had yet to receive a response.
Meanwhile, the Russian Defense Ministry has claimed that their fighter jet did not violate Turkish airspace.
Ministry spokesperson Igor Konashenkov dismissed Ankara's statement as "propaganda," arguing that Russian and Syrian air radar units had not detected any violations and that there had long been no radio contact between Turkish and Russian air forces.