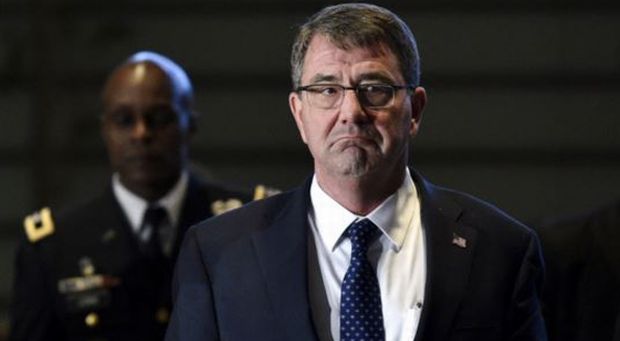 REUTERS
The figure announced by U.S. Defense Secretary Ash Carter on February 2 is part of a $582.7 billion defense-budget proposal that Carter said is aimed at five major challenges faced by the U.S. military: Russia, China, North Korea, Iran, and the extremist Islamic State group, RFE/RL reported.
It would come under a program the White House is calling the European Reassurance Initiative. Carter said the program would bolster the U.S. military presence in Eastern Europe, including more U.S. units rotating into Europe, more training and exercises, more military equipment positioned in allied states, and more infrastructure improvements.
"We're reinforcing our posture in Europe to support our NATO allies in the face of Russia's aggression," Carter said during a speech to the Economic Club of Washington, a private research organization.
"We're taking a strong and balanced approach to deter Russian aggression," he said. "We haven't had to worry about this for 25 years, and while I wish it were otherwise, now we do."
Washington and its NATO allies have targeted Russia with several rounds of sanctions following Moscow's seizure of Ukraine's Crimean Peninsula in 2014 and its backing of separatists fighting Kyiv's forces in eastern Ukraine.
Some NATO allies, particularly the Baltic States and countries such as Poland, have demanded a stronger response from Washington and the alliance, calling for stationing heavy weaponry and tanks and the more frequent presence of allied military units.
The Pentagon has already increased the pace of troop rotations in and out of Europe, providing training and other advice and assistance to the region.