Russian opposition's Kasyanov asks FSB to open criminal case against Kadyrov
15:00, 03 February 2016
World
Russian opposition leader Mikhail Kasyanov has appealed to the Federal Security Service (FSB) with a request to initiate criminal proceedings against Chechen leader Ramzan Kadyrov under three articles — attempt on life of a statesman, calls for extremist activity and the organization of an extremist organization.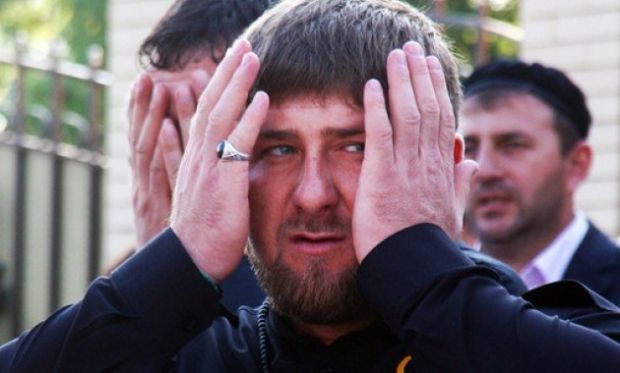 REUTERS
According to Kasyanov's lawyer Vadim Prokhorov, the appeal was filed in the FSB by Mikhail Kasyanov and his deputy Vladimir Kara-Murza Jr. early Wednesday. Later, a similar request will be filed in the Investigative Committee, RBC news agency reported.
Prokhorov said that the appeal had been filed under three articles — "Attempt on life of a statesman or public figure," "Public calls for extremist activities" and "Inciting hatred or enmity" (Articles 277, 280 and 282 of the Russian Criminal Code).
Read alsoTASS: Chechen leader Kadyrov says undecided on new termProkhorov believes that the "extremist articles" should relate to Kadyrov's statements in his Instagram, and at a rally in Grozny on January 12.
"If the FSB doesn't react, it will mean that there is a whole region in Russia living beyond the legal framework," the lawyer said.
Prokhorov said that in addition to the FSB, he will file a similar statement to the Investigative Committee of the Russian Federation. The document will be submitted Wednesday afternoon.
As UNIAN reported earlier, on Monday, February 1, Kremlin-backed Chechen leader Ramzan Kadyrov published in his Instagram a video, which showed the leader of the Parnas opposition party Mikhail Kasyanov. In this video, a filter is used, showing an image "through rifle's optical sight."
"Kasyanov came to Strasbourg for money for the Russian opposition. Those who don't get the point, they will," reads the description to the video.
Vladimir Kara-Murza, a journalist and member of the Parnas party, was also present on the video.
If you see a spelling error on our site, select it and press Ctrl+Enter