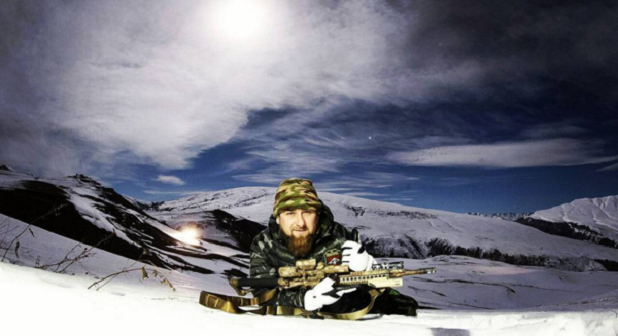 Kadyrov decides he will be better understood with a rifle / instagram.com/kadyrov_95
It is known that on the night of February 1, Kadyrov published on Instagram a video with Parnas party leader, former Prime Minister of Russia Mikhail Kasyanov and journalist Vladimir Kara-Murza Jr shown through a "sniper's crosshairs" filter.
Read alsoRussian opposition's Kasyanov asks FSB to open criminal case against Kadyrov"Kasyanov arrived in Strasbourg for the money for the Russian opposition. Those who failed to understand, they will," read the caption to the video.
Read alsoEU urges Kremlin to react to Kadyrov's threats toward Russian oppositionKadyrov's posting with the video was later deleted by the administration of the social network.