RFE/RL: U.S., France rebuke Russia at UN over Syrian escalation
15:39, 20 February 2016
World
Western powers batted down an attempt by Russia to focus United Nations efforts against Turkey in the escalating Syrian war, and called on Moscow to stick with plans for a truce in the region, according to Radio Liberty.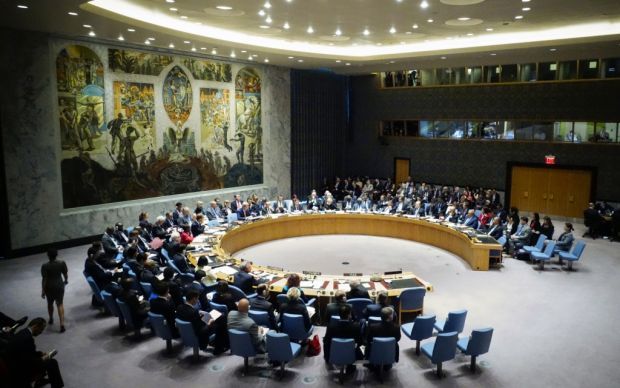 mfa.gov.ua
As the February 19 deadline for honoring a truce in Syria passed with little sign of compliance, Russia had presented a resolution to the UN Security Council aimed at stopping Turkey's cross-border shelling of Syrian Kurds, RFE/RL wrote.
The U.S. Ambassador to the UN Samantha Power accused Russia of trying to create a distraction from its own failure to stop bombing raids assisting the Syrian government's campaign to surround and recapture Aleppo, Syria's largest city.
"Rather than trying to distract the world with the resolution they just laid down, it would be really great if Russia would implement the resolution that's already agreed to," Power said, referring to a December UN resolution providing a road map for a Syria peace process.
"It's incredibly important that we have de-escalation," Power said after a closed-door council meeting on Russia's latest Syrian plan. "We have a resolution on the books. It's the right resolution. We've committed ourselves to it and we need Russia to do the same."
The Western powers said Moscow's backing of the Syrian ground war, even as it supposedly was negotiating a truce at the UN, is what caused an escalation of the conflict.
"We are facing a dangerous military escalation that could easily get out of control and lead us to uncharted territory," French UN Ambassador Francois Delattre said.
Delattre said that Turkey's bid to intervene in the conflict was the "direct result of the brutal offensive in the north of Syria led by the Syrian regime and its allies."
"Russia must understand that its unconditional support to [Syrian President] Bashar al-Assad is a dead-end and a dead-end that could be extremely dangerous," he said.
He warned that a continued failure to honor the truce negotiated last week could lead to "a full regional conflagration."
In a sign that all sides no longer expect to return to peace negotiations any time soon, the UN's Special Envoy for Syria Steffan de Mistura formally cancelled a round of talks that had been tentatively scheduled for February 25. 
If you see a spelling error on our site, select it and press Ctrl+Enter