Syrian opposition: temporary truce possible if Russia stops air strikes
19:11, 20 February 2016
World
Syria's opposition on Saturday said it had agreed to the "possibility" of a temporary truce, provided there were guarantees Damascus's allies including Russia would cease fire, sieges were lifted and aid deliveries allowed country-wide, Reuters reported.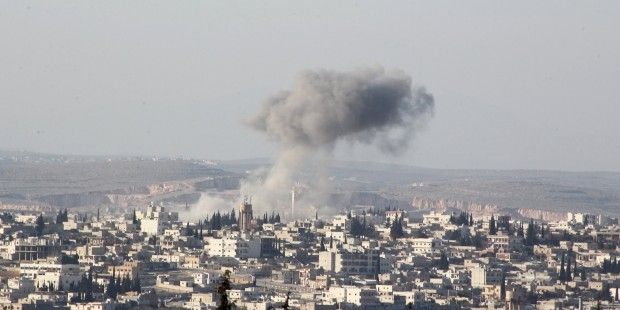 REUTERS
A source close to peace talks earlier on Saturday told Reuters Syria's opposition had agreed to a two- to three-week truce.
The truce would be renewable and supported by all parties except Islamic State, the source said. It would also be conditional on the al Qaeda-linked Nusra Front no longer being targeted, at least to start with, the source said.
As UNIAN reported earlier, Western powers batted down an attempt by Russia to focus United Nations efforts against Turkey in the escalating Syrian war, and called on Moscow to stick with plans for a truce in the region.
If you see a spelling error on our site, select it and press Ctrl+Enter