Cavusoglu: Turkish-Saudi ground operation in Syria not on agenda
14:46, 22 February 2016
World
A military ground operation in Syria by Turkey and Saudi Arabia is not on the agenda and any such move would need to involve all countries in the U.S.-led coalition against Islamic State, Turkish Foreign Minister Mevlut Cavusoglu said on Monday, according to Reuters.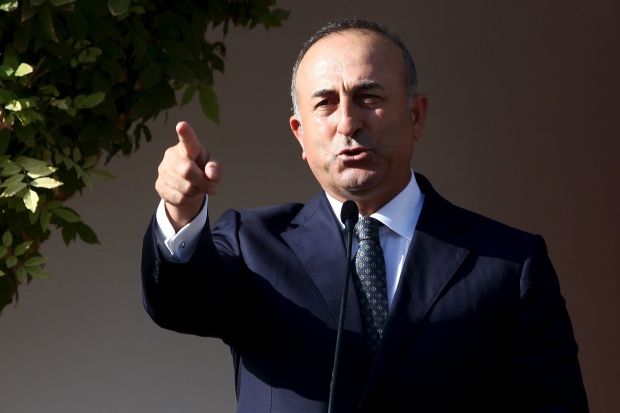 REUTERS
Russian air strikes were the biggest obstacle to achieving a ceasefire in Syria, Cavusoglu told a news conference in Ankara, Reuters wrote.
He said the Syrian opposition, which said on Saturday it had agreed to the "possibility" of a temporary truce, would meet in Riyadh on Tuesday.
If you see a spelling error on our site, select it and press Ctrl+Enter