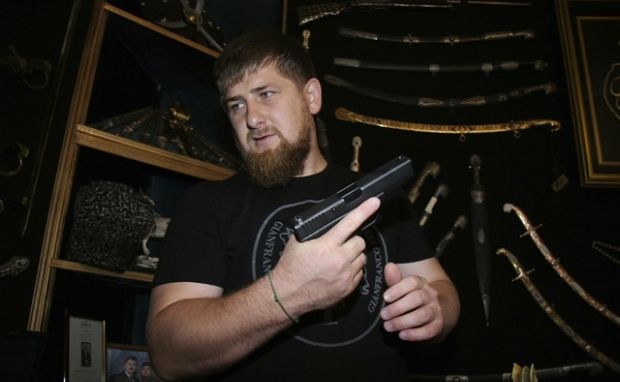 Kadyrov / kremlintower.com
The report, titled Kadyrov: National Security Threat and set for release by the Republican Party of Russia-People's Freedom Party's (Parnas) Ilya Yashin on February 23, is the latest barrage in an escalating war of words between the Chechen strongman and the beleaguered Russian opposition, whom Kadyrov has labeled "enemies of the people" and "traitors," RFE/RL reported.
The opposition-minded New Times investigative magazine published a chapter of the document in which Yashin describes Kadyrov's forces as "possibly the most battle-capable military group in modern Russia."
The report comes almost one year after opposition leader Boris Nemtsov, a close friend and mentor of Yashin, was shot dead late on February 27 in an attack that many opposition figures suspect was carried out with the involvement of the Kremlin-backed Chechen leadership.
Five men from the North Caucasus region have been arrested and charged with Nemtsov's killing.
Yashin cites largely open-source information, alleging that Kadyrov sent Chechen forces to eastern Ukraine in 2014 to fight alongside other Kremlin-backed troops against Kyiv. The report also alleges that Kadyrov's men are involved in criminal activities across Russia, pointing to interviews with police disgruntled by the perceived impunity of his forces.
"In recent years, Kadyrov's fighters have become active in Moscow," Yashin writes. "But while they see their main task as defending their boss's regime in Chechnya, they are beginning to see the rest of Russia as potential loot."
Yashin writes that Kadyrov's 30,000 troops are fiercely loyal to the Kremlin-backed Chechen leader, as he pardoned many of them in return for laying down their weapons and abandoning their separatist fight against Moscow. He also suggests that Kadyrov is investing heavily in training for future generations of loyal fighters.