UN first air drop delivers aid to Syria
10:14, 25 February 2016
World
The UN says it has carried out its first air drop of aid in Syria to help civilians in an eastern city besieged by Islamic State (IS) militants, according to the BBC.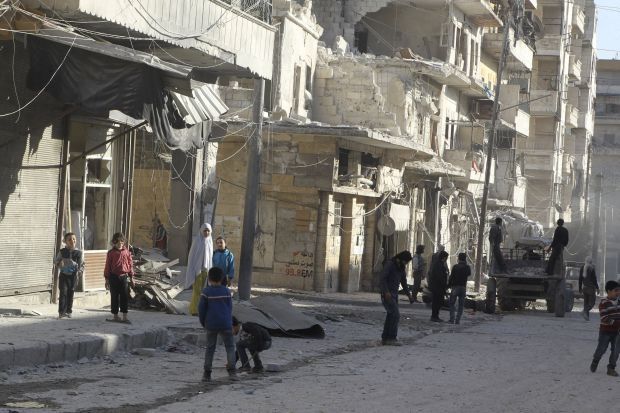 REUTERS
UN aid chief Stephen O'Brien told the Security Council that the plane dropped 21 tonnes of humanitarian items on a government-held part of Deir al-Zour, the BBC reported.
Initial reports indicated that the aid had successfully reached the target area, Mr. O'Brien said.
The UN says 200,000 civilians are living under siege in Deir al-Zour.
In a recent report, the UN said those trapped in the besieged areas were facing "sharply deteriorating conditions" with reports of "severe cases of malnutrition and deaths due to starvation."
Last week, more than 100 lorries carrying food and other basic goods reached 80,000 people in five other besieged areas of Syria. Two more convoys were sent to two towns besieged by government forces on Tuesday.
In another development on Wednesday, the main Syrian opposition umbrella group said it would respect a provisional ceasefire due to come into force on Saturday "for two weeks."
The statement from the High Negotiations Committee (HNC) came after the Syrian government also said it would observe the "cessation of hostilities" brokered by the U.S. and Russia.
If you see a spelling error on our site, select it and press Ctrl+Enter