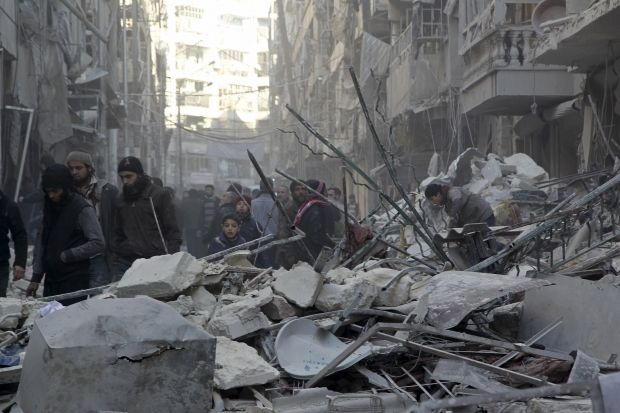 REUTERS
The High Negotiations Committee, which includes several main Syrian opposition groups, said in a statement on February 24 a "provisional truce" would provide the opportunity "to determine the commitment" of Syrian government forces that are backed by Russian advisers and air strikes, RFE/RL has reported.
It said it would abide by the cease-fire for two weeks.
The YPG, also known as the People's Protection Units, said it puts "great importance" on the truce.
YPG official Redur Xelil said on February 24 that the Kurdish group would, however, "reserve the right to respond to any aggressor."
As UNIAN reported earlier, a joint U.S.-Russian statement released on Monday proposed a cessation of hostilities in Syria to begin at 00:00 Damascus time on February 27.