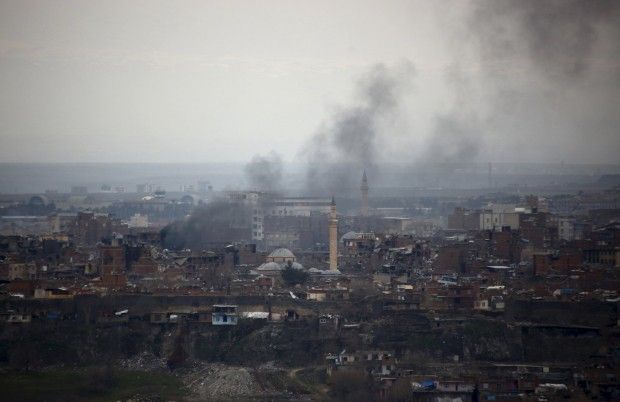 REUTERS
Nine F-16s and two F-4 jets hit 18 positions of the Kurdistan Workers' Party, or PKK in the northern Iraq, including areas where the group's leadership is based, The Herald reports citing Turkish state-run Anadolu Agency . Targets hits consisted of ammunition depots, bunkers and shelters.
At the same time, police carried out raids in the southern city of Adana, detaining suspected PKK rebels the agency reported. The private Dogan news agency said at least 36 suspects were taken under custody. Fifteen suspected Kurdish militants were also detained in Istanbul, Anadolu said.
Read alsoErdogan: Attacks like Ankara blast will not weaken Turkey's resolveHealth Minister Mehmet Muezzinoglu said three more people died overnight from wounds suffered in the Sunday night attack that targeted buses and people waiting at bus stops at the heart of Ankara. Scores of others were injured.
Police on Monday blocked the boulevard where the attack targeting buses and people waiting at bus stops occurred, as forensic teams scoured the road — which is Ankara's main artery — for more clues.
A senior government official told The Associated Press that authorities believe the attack was carried out by two bombers — one of them a woman — and was the work of Kurdish militants. He spoke on condition of anonymity because the investigation is continuing.