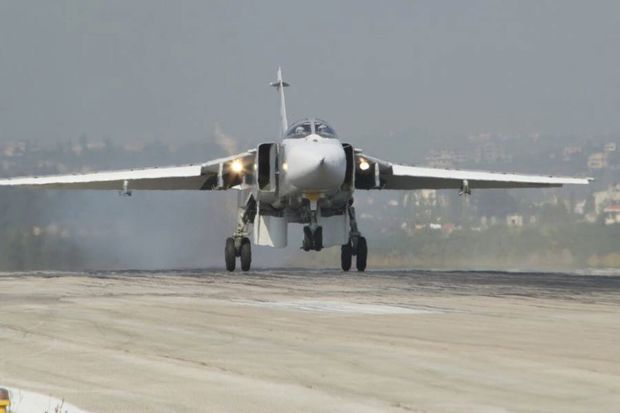 REUTERS
"Syrian talks resumed yesterday in Geneva are a positive step obviously. We expect that the parties will engage constructively with the agenda that has been proposed by UN Special Envoy Staffan de Mistura on the implementation of the UN Resolution 22/54 and will move toward implementation of a roadmap for a political transition in Syria. The EU is as well present in Geneva," said Catherine Ray, the spokesperson for EU Foreign Affairs and Security Policy led by High Representative/Vice-President of the European Commission Federica Mogherini, told the reporters Tuesday.
Read alsoRussia to continue strikes on terrorist targets in Syria
"The reported announcement of a withdrawal of Russian troops from Syria should be seen in this context as a step that helps achieve the de-escalation of violence inside Syria, and the prolongation of cessation of the hostilities is very important for the overall peace process and can reinforce UN efforts to find a political solution to the Syrian war which is an ultimate objective," Ray said.
As reported earlier, Russian President Vladimir Putin issued an order to begin withdrawal of Russian forces from Syria starting from March 15.