Putin spends over $0.5 bln on war operation in Syria – RBC
22:58, 15 March 2016
World
A military operation in Syria has cost Russia $546 million, according to Russian news agency RBC, which used information from the Russian Defense Ministry's reports and experts' estimates.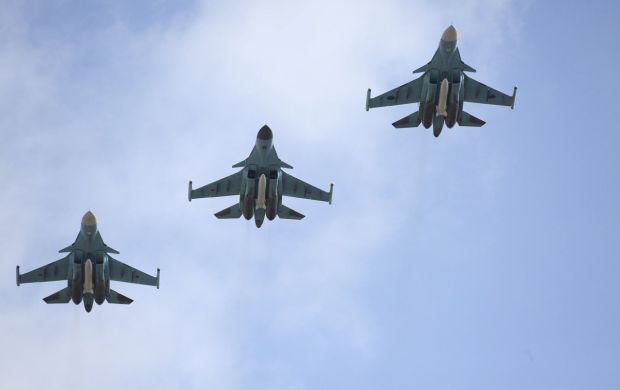 REUTERS
Since the beginning of the campaign, which lasted for 167 days, expenses per day may have increased by almost 1.5 times, RBC projects.
As of the end of October 2015, one day of the operation cost about RUB 156.3 million, or about $2.5 million according to the forex rate at that moment. The estimates include costs of combat flights, military salaries and allowances, freight transportation and vehicle maintenance.
Since the beginning of the operation, the Russian air force in Syria increased from 50 to 70 aircraft, Russia's newest Sukhoi Su-35 fighters were seen at the Russian Khmeimim airbase, and the combat air defense system, including the S-400 Triumf anti-aircraft weapon system, was deployed.
"All this could have brought the cost of the operation to about RUB 230 million per day, which is $3.3 million at an average forex rate since the launch of the campaign. The overall expenses on the Syrian military operation could be thus estimated at RUB 38.4 billion, or $546 million," RBC wrote.
As was reported, Russian President Vladimir Putin on March 14 ordered the Russian troops to withdraw from Syria.
If you see a spelling error on our site, select it and press Ctrl+Enter