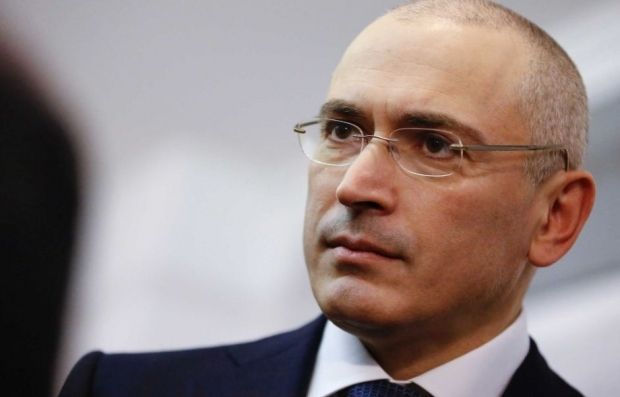 REUTERS
"I plan to return to the country; I will come back as soon as the regime begins to fall apart," Khodorkovsky told The Daily Beast in an exclusive interview last week.
There is a chance that Putin's system will be finished sooner than in 10 years, Khodorkovsky said.
"This is a very unstable situation, as Putin's circle begins to think, now, what will be left after Putin? The model that he is constructing now is not able to live long - in 10 years, he will have a crisis of loyalty, when he is over 70 years old and his bureaucrats will be only 40 years old," he said.
The current regime has done a lot of bad things, Khodorkovsky notes.
"There would have to be court trials with all the necessary evidence presented," he said. "I am against prosecutions. Our history has seen enough of that. But an independent court should find out whether Putin personally ordered Litvinenko killed or not, or if he personally ordered to shoot at peaceful people in Ukraine."
There would be a problem with people who really committed crimes, as there are thousands of them, according to Khodorkovsky.
Read alsoKhodorkovsky: new Russian revolution "inevitable""We would not be able to put all of them in the dock, so we would offer them the chance to sign an amnesty act stipulating conditions of depriving their rights to occupy state positions and obliging them to return all property," he said.
Khodorkovsky also raised an issue of distribution of the country's natural resources revenues.
"We should take the income for natural resources and give it to people, from Individual pension accounts, the way they do it in Norway," he said.
As UNIAN reported earlier, most recently Khodorkovsky was charged by Moscow with the 1998 murder of Nefteyugansk mayor Vladimir Petukhov.
He is also accused of an attempted murder of Vyacheslav Kokoshkin who accompanied Petukhov, and two attempts at businessman Evgeny Rybin, in one of which his bodyguard was killed.
According to the reports that followed, Russian judicial authorities have ruled on Khodorkovsky's arrest issuing an international arrest warrant.
Read alsoInterpol turns down Russia's request for tracking down Khodorkovsky Mikhail Khodorkovsky has been convicted twice by a Russian court for allegedly committing economic crimes and sentenced to 10 years in prison. He has denied any wrongdoing and called his prosecution politically motivated.
In 2013, Khodorkovsky was pardoned by Russian President Vladimir Putin. The businessman first moved to Germany and then in Switzerland. He now lives in London. The former head of Yukos is still a vocal critic of Putin's politics and general situation in Russia.