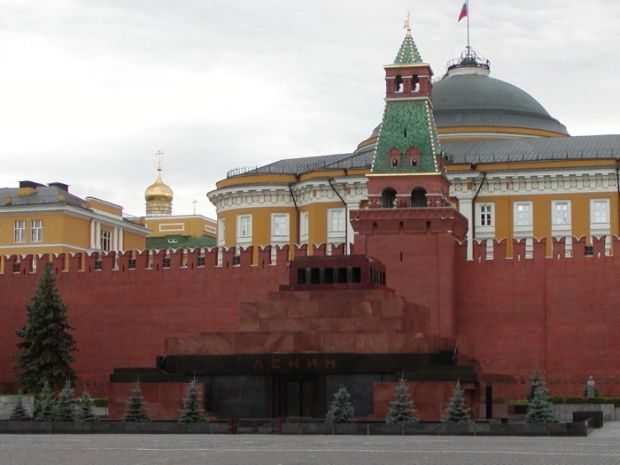 The Mausoleum on Moscow's Red Square / Photo from wikimedia
A laboratory of medical and biological structures of the All-Russia Research Institute of Medicinal Plants founded in 1924 shortly after his death is responsible for maintaining Lenin's corpse, TASS wrote.
Its employees worked to preserve the body in 1941 when it was evacuated to the Siberian city of Tyumen amid fears that Moscow could have been captured by the armed forces of Nazi Germany.
Read alsoBiggest Lenin statue in Ukraine pulled down in ZaporizhiaThe Moscow laboratory also helped to embalm the bodies of Bulgaria's Georgi Dimitrov in 1949, Vietnam's Ho Chi Minh in 1969, North Korea's Kim Il-sung in 1994 and other Communist leaders.