Syria holds elections as fragile peace talks restart: DW
14:20, 13 April 2016
World
Government-controlled parts of Syria are holding widely criticized parliamentary elections on Wednesday as UN-mediated peace talks restart in Geneva, Deutsche Welle reported.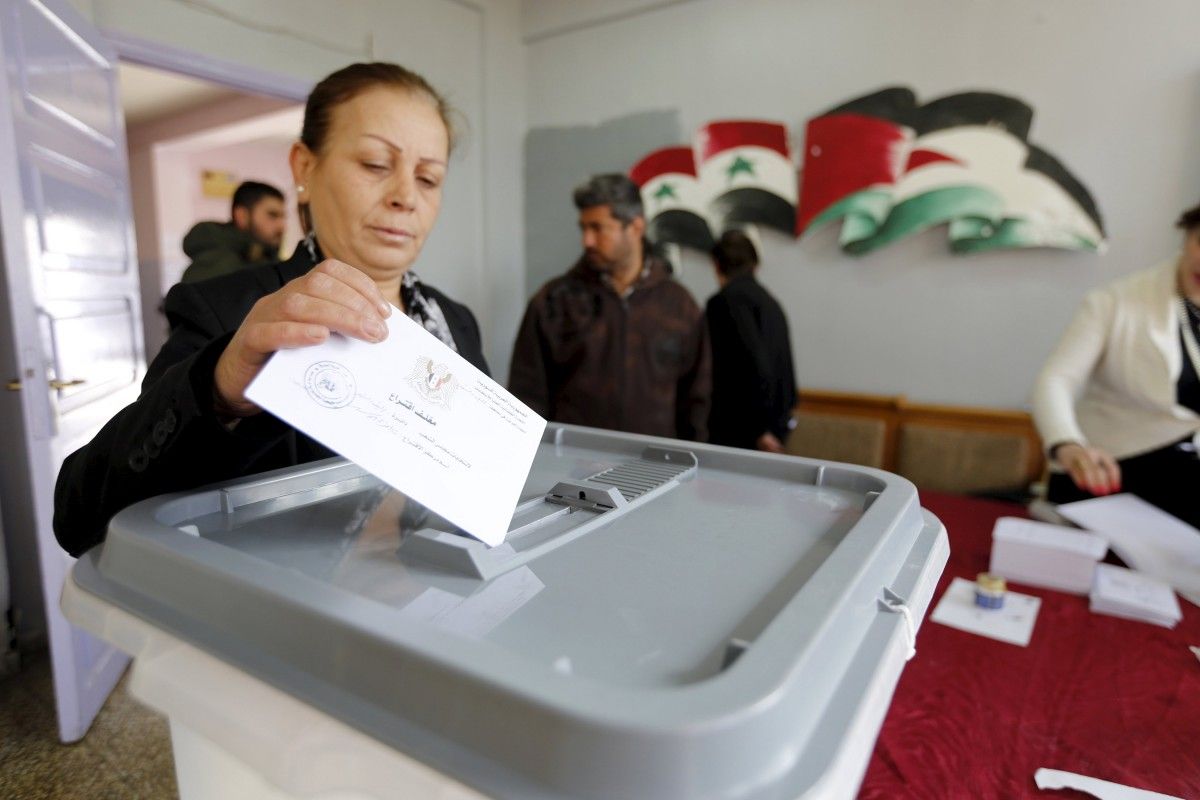 REUTERS
With over 50% of Syria's population displaced and swaths of territory under the control of various armed groups, Wednesday's vote to elect 250 members to the People's Assembly have been widely viewed as a sham to give President Bashar al-Assad and his Baath Party a veneer of legitimacy, Deutsche Welle writes.
The vote comes as the UN envoy for Syria, Staffan de Mistura, aims to renew "proximity talks" among opposition groups and regime representatives to chart a political transition, the report says.
De Mistura is expected to hold talks with the High Negotiations Committee, an umbrella rebel and opposition body backed by Turkey, Saudi Arabia and Qatar, on Wednesday. Then on Friday, the UN envoy will meet with Assad government's representatives led by Syria's UN ambassador, according to DW.
Read alsoSyria's Kurdish-controlled regions approve federal system – ReutersSyrian Kurds, key actors who have set up autonomous zones, have not been invited to the talks.
As reported, the last round of Geneva talks in February were suspended nearly as soon as they started over disagreements on the fate of Assad as the Russian air force backed a regime offensive that cut off rebels' supply line from Turkey to Aleppo.
The opposition demands Assad step down and that talks focus on a transitional body with full executive powers. The regime and its backers, mainly Russia and Iran, argue the Syrian people should decide Assad's fate and the focus should be on fighting terrorism.
If you see a spelling error on our site, select it and press Ctrl+Enter