The Washington Post: Russian artillery, Syrian troops shifting back to northern Syria
09:50, 21 April 2016
World
Russia and Syrian forces have shifted troops and artillery back toward northern Syria in recent weeks, the latest sign that a fraying ceasefire in the country could collapse completely, U.S. defense officials said Tuesday, according to The Washington Post.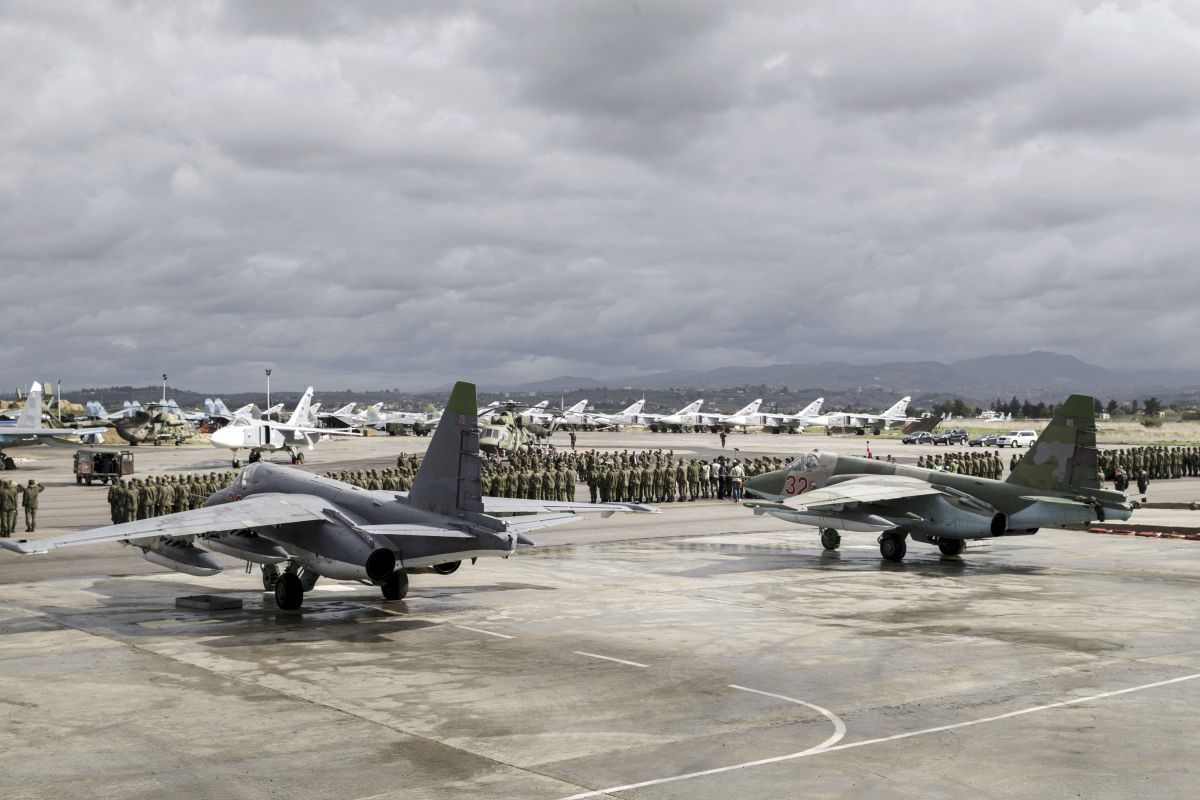 REUTERS
The troop movements, first reported by the Wall Street Journal, come after forces loyal to Syrian President Bashar al-Assad retook areas around the city of Palmyra from the Islamic State late last month, The Washington Post wrote.
The Syrian troops, backed by Iranian ground troops and Russian airstrikes, achieved a strategic and political victory over the terrorist group, an indication that Assad and his allies were shifting military resources to fight the Islamic State, rather than Syrian opposition groups, after the cessation of hostilities announced in February.
A defense official, speaking on the condition of anonymity to discuss intelligence matters, said that the Pentagon had monitored equipment used in the Palmyra offensive being sent back toward areas around Aleppo as well as near the borders between Idlib and Latakia provinces. While al-Qaeda's affiliate in Syria, Jabhat al-Nusra, is active in these regions and is not included in the recent ceasefire, the official believes the buildup of equipment could be used in renewed offensives against areas held by Syrian opposition forces that are considered more moderate.
Before the February ceasefire, Syrian troops, alongside Iranian forces and supported by Russian artillery and airstrikes, made significant gains in northern Syria, nearly encircling opposition fighters in Aleppo. A defeat in Aleppo, one of the last strongholds for the rebels, would be a significant setback in their battle against Assad. In recent days, opposition groups have gone on the offensive in the area. The ceasefire, despite daily violations, has held far longer than initially expected and has reduced violence throughout the country. More than 250,000 have died in the five-year-old conflict.
Read alsoPutin, Obama discuss Syria, Ukraine conflictsAlthough Russian President Vladimir Putin pledged to withdraw Russian forces from Syria last month, a large contingent of Russian aircraft, including advanced helicopter gunships, still remain. Aside from the air support, Russia has also lent heavy artillery to Syrian troops and their proxies, including howitzers and rocket artillery. Additionally, Russian Special Operations forces are still on the ground, acting in an advisory role and coordinating airstrikes.
As fighting intensifies, diplomatic efforts to resolve the conflict have started to break down. On Monday, the main body of the opposition groups withdrew from peace talks in Geneva, relegating their participation to informal discussions. That day, President Obama talked on the phone with his Russian counterpart in a discussion that White House press secretary Josh Earnest characterized as "intense." Earnest said that Obama implored Putin to "use his influence with the Assad regime to live up to the commitments they've made."
If you see a spelling error on our site, select it and press Ctrl+Enter