London Marathon 2016: Jemima Sumgong claims victory despite painful fall – ES
17:57, 24 April 2016
World
The winner of the Elite Women's London Marathon has claimed victory despite tripping over and banging her head within five miles of the finish line, according to London's Evening Standard (ES).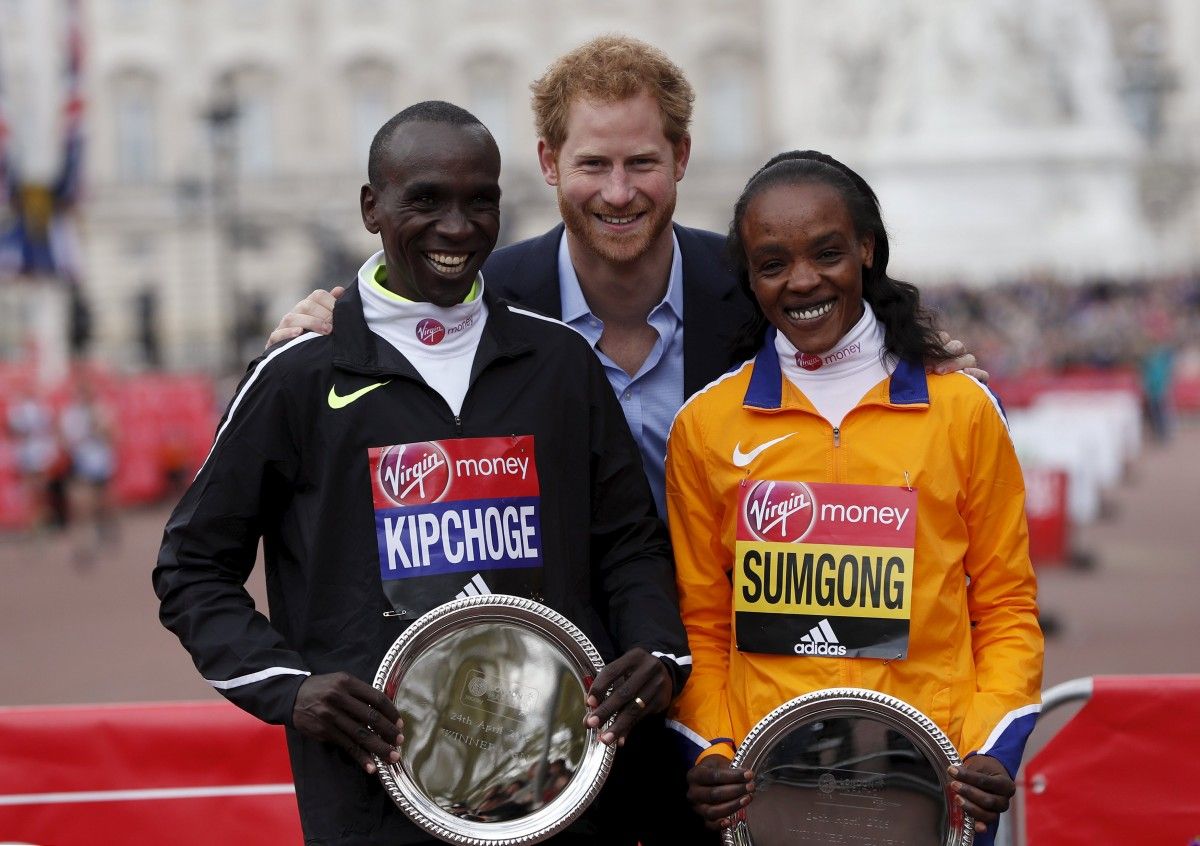 REUTERS
Even an apparent rogue spectator could not stop Kenyan Jemima Sumgong from completing the 26.2-mile race in under two hours and 23 minutes, ES wrote.
The man in a dark jacket and baseball cap was dragged off the course by security after coming within feet of the victorious runner.
It came after Sumgong tumbled near one of the final drink stations, taking down two other competitors as she fell.
The runner rose to her feet holding her head but eventually stormed to a five-second victory over 2015 champion and compatriot Tigist Tufa.
It means Kenyans have won the Elite Women's race in five of the past six years.
Thousands of runners pounded the pavements of the gruelling route around the capital for the 36th London Marathon.
Astronaut Tim Peake started the race with a countdown from space before himself taking part in the contest while strapped to a treadmill at the International Space Station.
A host of celebrities including Game of Thrones star Natalie Dormer and Chris Evans also ran for charity.
Ahead of the race the Top Gear presenter, who completed the race in four hours and 53 minutes last year, said: "I'm more excited than last year, which I didn't think I could possibly be."
Double Olympic winner Dame Kelly Holmes complete her first ever London Marathon in three hours and 11 minutes.
Read alsoTwo dead after Rio 2016 Olympic Legacy cycle path collapses -- BloombergSpeaking to London Live afterwards, she admitted that she was "running into the unknown" after 18 miles and said that "thinking about chocolate" helped her to reach the finish.
The millionth runner in the race's 36-year history is also expected to complete the course today.
If you see a spelling error on our site, select it and press Ctrl+Enter