Egyptian defense ministry
The Wall Street Journal, citing people familiar with the matter, earlier reported that automated warning messages indicated smoke in the nose of the aircraft and an apparent problem with the flight control system, reads the article.
The messages indicated intense smoke in the front portion of the plane, specifically the lavatory and the equipment compartment beneath the cockpit.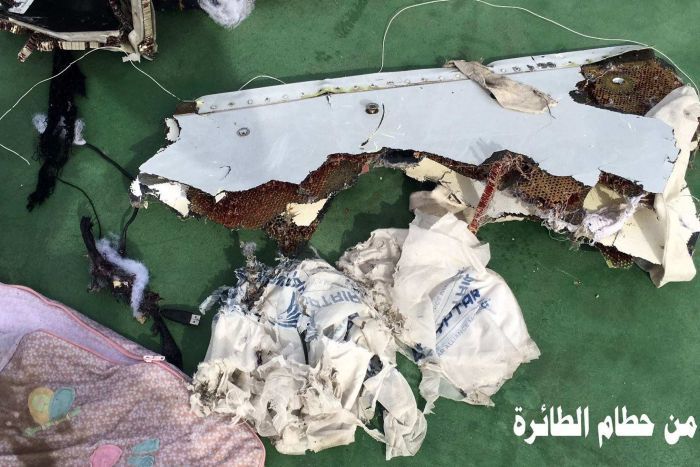 Egyptian Defense Ministry
The error warnings also indicated the flight control computer malfunctioned, the report said.
CNN also reported smoke alerts on the flight minutes before it crashed, citing an Egyptian source.
On Friday, search teams found wreckage including seats and luggage about 290 kilometres north of Egypt's coastal city of Alexandria, Egypt's military said.
Egyptian Defense Ministry
The plane disappeared without any distress signal between the Greek island of Karpathos and the Egyptian coast.
Read alsoEgyptAir jet disappears over Mediterranean SeaIt had turned sharply twice in Egyptian airspace before plunging 6,700 meters and vanishing from radar screens, Greek Defence Minister Panos Kammenos said.