REUTERS
Enhanced security measures have been introduced in Japan. 23,000 police officers are involved in ensuring public order, according to ZN.UA citing Reuters. U.S. President Barack Obama, British Prime Minister David Cameron and Canadian PM Justin Trudeau have already arrived, as reported. The summit will also be attended by Japan's Prime Minister Shinzo Abe, German Chancellor Angela Merkel, French President Francois Hollande, and head of the Council of Ministers of Italy Matteo Renzi.
Read alsoGermany stands against welcoming Russia back to G8The EU leaders – European Council President Donald Tusk and President of the European Commission Jean-Claude Juncker – will be present at the informal part of the Summit.
The G7 leaders will discuss the counterterrorism, territorial disputes, nuclear weapons, the situation with migrants and energy issues. Considerable attention will be given to economic and financial policy.
On Friday at the summit will be made public the final declaration of the meeting participants.
REUTERS
This is the first summit meeting in Japan after the one held in Hokkaido in 2008.
G7 consists of the leading industrial nations: the U.S., Germany, Japan, Britain, France, Italy, and Canada.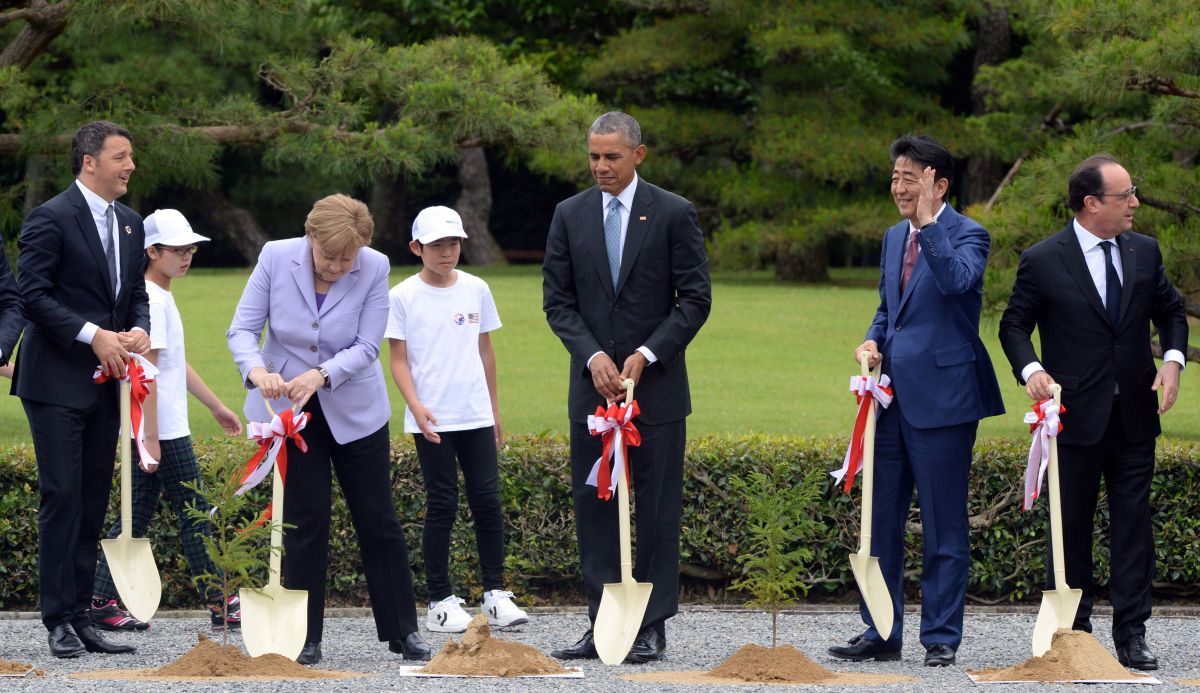 REUTERS