UEFA EURO-2016 starts today
14:00, 10 June 2016
World
One of the biggest sports events in Europe, the Euro 2016 football championship kicks off today, June 10 in France. Ten cities will host the matches: Bordeaux, Lens, Lille, Lyon, Marseille, Nice, Paris, Saint-Denis, Saint-Étienne, and Toulouse, Ukraine Today reports.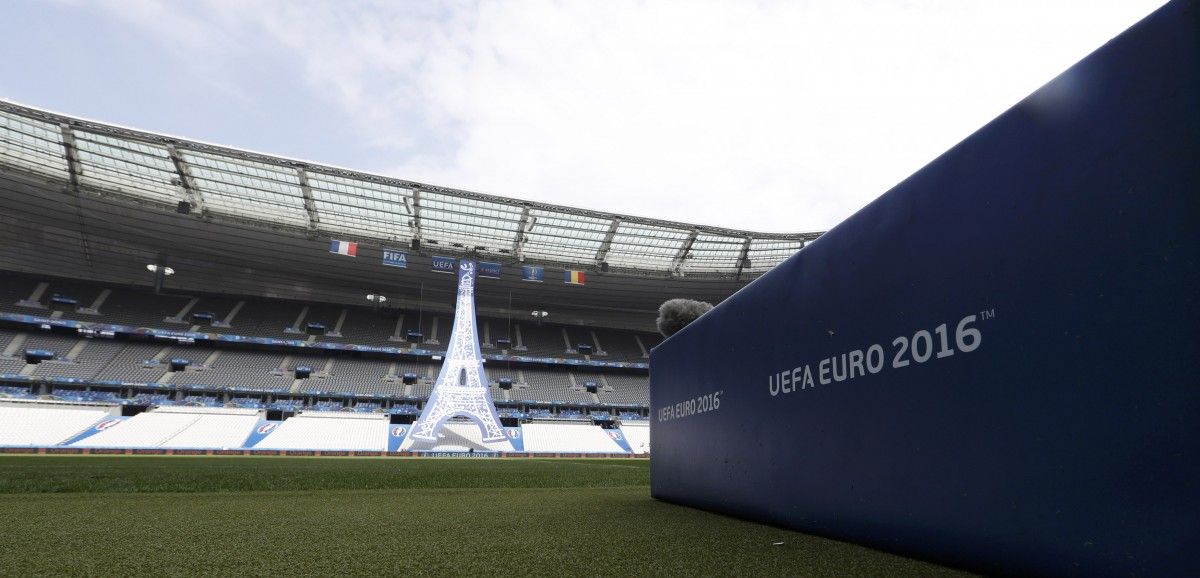 REUTERS
During the next 30 days 24 national teams will be competing for the right to be called the best in the region. This is the first time so many contestants take part in the tournament. Since 1996 only 16 teams were allowed to participate.
In the opening game the host country France will do its best to get a victory against Romania. Les Blues is considered a favourite of the championship, along with Spain, England, Italy and the latest World Cup winner, Germany. The Bundesteam is currently preparing for its first game in the tournament against Ukraine, which will take place on June 12.
Read alsoOfficial: Ukraine presents squad for UEFA EURO 2016Overall more than 2.5 million people are expected to arrive in France to see the games. And the first guests have already had an opportunity to cause troubles. Several English fans, traditionally known for their temper, put up a fight with the locals at a pub in Marseille in the morning of June 10. Police even had to use force and tear gas to calm the fans.
Read alsoFirst clashes at EURO-2016 in Marseille (photo, video)Considering the recent terrorist attacks in Europe in the last few months, Paris has unprecedentedly tightened its security. Around 90,000 police, soldiers and other security agents will be deployed across the country, according to French Interior Minister Bernard Cazeneuve.
The government has taken these measures after the Paris terrorist attacks killed 130 people at restaurants, a rock concert and the national stadium in November 2015. Terrorism still remains the biggest threat to the event, says French President Francois Hollande.
Read alsoUkrainian 8-year-old fan heading to EURO-2016 denied visaThe state of emergency is still in force in France after the attacks and will cover the whole football tournament, which will end on July 10. 
If you see a spelling error on our site, select it and press Ctrl+Enter