EU elaborates on extended anti-Russian sanctions
17:00, 19 June 2016
World
The European Union on Saturday published details of its decision extending sanctions against Russia for its 2014 takeover of Ukraine's Crimean Peninsula, saying it continues to oppose the "illegal annexation ... and does not recognize it," Voice of America reports.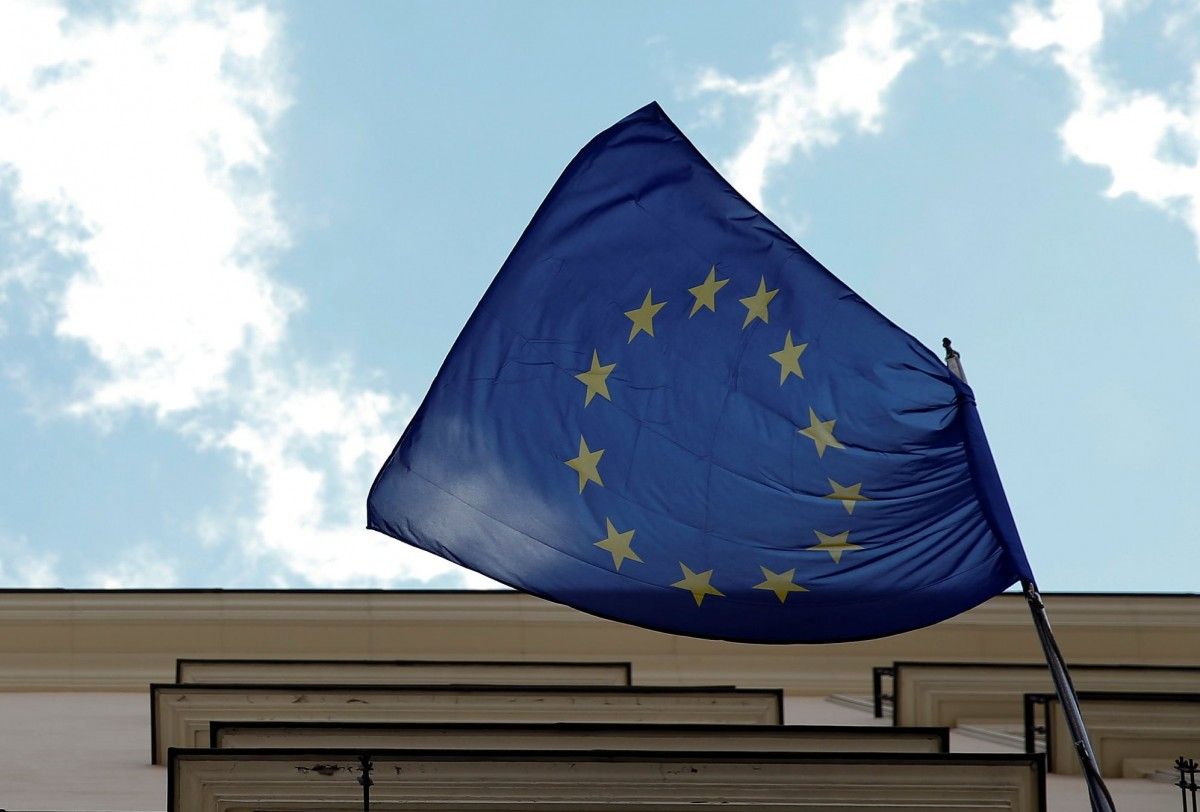 REUTERS
The extended penalties include asset freezes and visa bans against nearly 150 Russians and 37 entities that the EU's statement described as "responsible for action against Ukraine's territorial integrity," according to VOA.
An official EU journal said the penalties include bans on a range of imports and products produced in Crimea and the Black Sea port of Sevastopol. They will remain in effect until June 23, 2017.
Read alsoRFE/RL: U.S. official confident EU will continue to back Russia sanctionsThe measures block European investment in those territories, ban any European purchases of real estate and prohibit European financing of Crimean companies.
Banned European exports target Crimea's transport, telecommunications and energy sectors.
Speaking Friday at a forum in Russia's St. Petersburg, President Vladimir Putin criticized the sanctions for damaging Russian-European relations. Moscow is willing to improve business ties with Europe, Putin said, but the EU must meet his government halfway.
The first wave of Western sanctions against Russia was imposed in July 2014, after analysts linked the MH17 downing over Ukrainian territory killing all 298 people on board to a Russian-made Buk missile.  
Both Brussels and Washington have since targeted Russia's banking sector and blocked Russian energy companies from access to services, goods and technology used in deep-water shale oil extraction.
As UNIAN reported earlier, Elmar Brok, Chairman the Committee on Foreign Affairs in the European Parliament, rules out the possibility of anti-Russian sanctions being eased in the near-term outlook.
The sanctions will expire on July 31 unless they are renewed by consensus.
Read alsoEU extends sanctions on Russia-annexed Crimea until mid-2017Next week, the European Union is expected to decide on the extension of sanctions against Russia. They provide for the limitation of cooperation with Russian banks, import and export operations, particularly trade in oil, gas and arms.
On June 17, the European Union extended for twelve months, until June 24, 2017, a ban on business dealings with the Black Sea peninsula of Crimea, which Russia annexed from Ukraine in 2014 in a move that has not been internationally recognized.
If you see a spelling error on our site, select it and press Ctrl+Enter