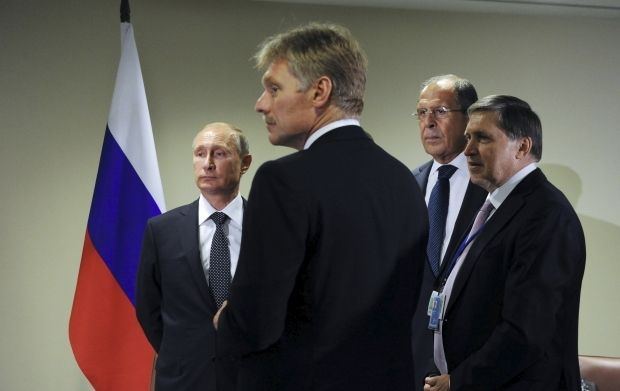 REUTERS
"Russia is the country that went through very difficult periods in its history … Many remember that time of uncertainty when the Soviet Union broke up. It would not be quite reasonable to draw parallels, but a period of turbulence, uncertainty and unpredictability is a hard fact. We all know that such periods do happen in the history of different states," Russian presidential spokesman Dmitry Peskov told reporters, according to TASS.
At this, Peskov stressed that Russia was interested in a "stable, booming and predictable Europe" that would be ready to cooperate with Russia.
He reminded what Russian President Vladimir Putin has said about the fact that the financial consequences of Brexit have already been felt and Russia is closely watching the whole process.
In this situation, "there are more questions than answers," and this refers to both Russia and the EU, and the Britons themselves, Peskov added.
Peskov went on to say that the Kremlin does not make any forecasts on whether the UK will, in the long run, leave the EU after Brexit but makes notes of contradictory statements on this matter, according to the report.
According to Peskov, Russia calls for reviving relations with the UK whatever decision London takes on its membership in the EU.
"Will the UK be part of the EU or not, this does not rule out the bilateral dimension of our relations. We traditionally call for reanimating our relations and reviving ties in those areas where the Britons rolled them back," Peskov said.
The EU was and remains Russia's key trade and economic partner and despite all differences, Moscow will further focus on building good mutually beneficial ties with Brussels and EU member states separately, he added.