CNN: At least 27 killed in Italy train collision
09:48, 13 July 2016
World
Two passenger trains collided head-on Tuesday morning in a rural area of southeastern Italy, killing at least 27 people, Italian news agency ANSA reported, according to CNN.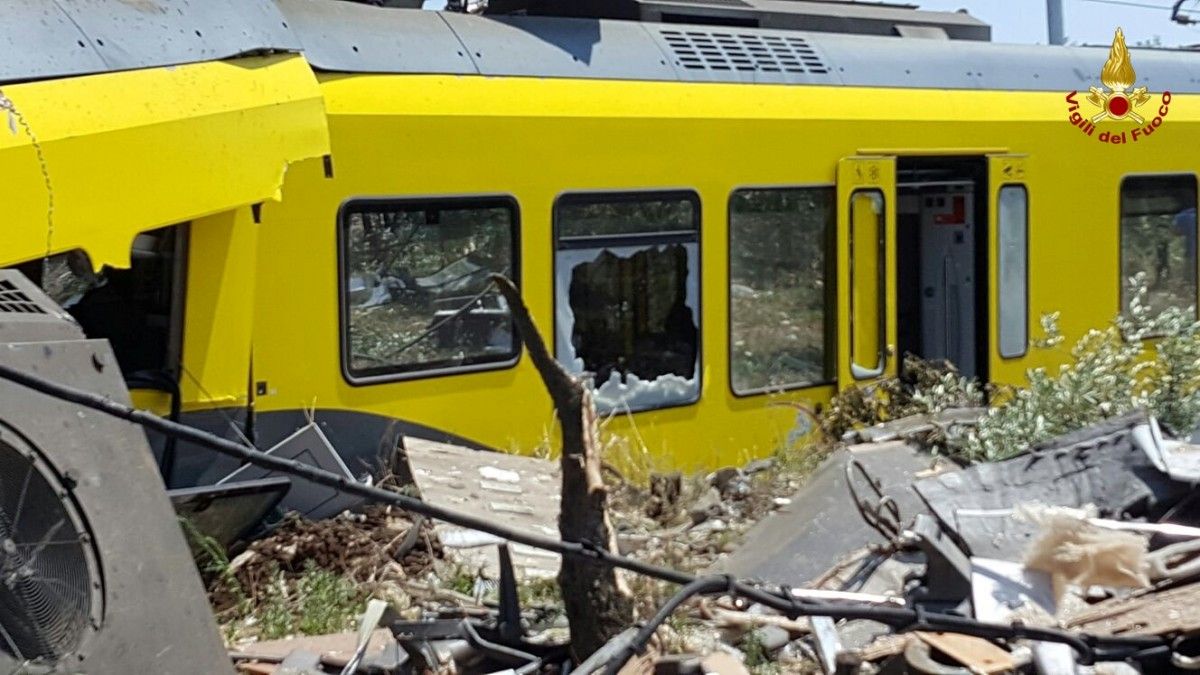 REUTERS
Pictures from the scene in the Puglia region showed both trains were on the same track about 15 kilometers (9 miles) south of the Adriatic Sea, apparently headed toward each other, CNN reported.
Images distributed by firefighters there showed the smashed remains of train cars and a large area of scattered, twisted metal at the impact site about 7 kilometers (4.3 miles) east of the city of Andria. More than 50 people were injured, ANSA reported. A hospital in Andria appealed to the public for blood donations for the injured.
One train was headed from Andria to Corato, while the other was coming in the opposite direction, ANSA reported.
The death toll was expected to rise, a medical official at the scene told CNN on condition of anonymity. The official said 22 bodies had been pulled from the wreckage, and one person died in a hospital. 
Italian Prime Minister Matteo Renzi promised a full inquiry to find out who was responsible. He met with officials in the region Tuesday afternoon and pledged support, he told reporters in Bari on Tuesday evening.
If you see a spelling error on our site, select it and press Ctrl+Enter