Reuters: Russia offers to fly warplanes more safely over Baltics
08:45, 14 July 2016
World
Moscow offered to fly its jets over the Baltic region with their transponders engaged, an apparent concession to NATO powers who accuse Russia's air force of endangering aviation by turning off the devices that allow them to be detected by ground radar, according to Reuters.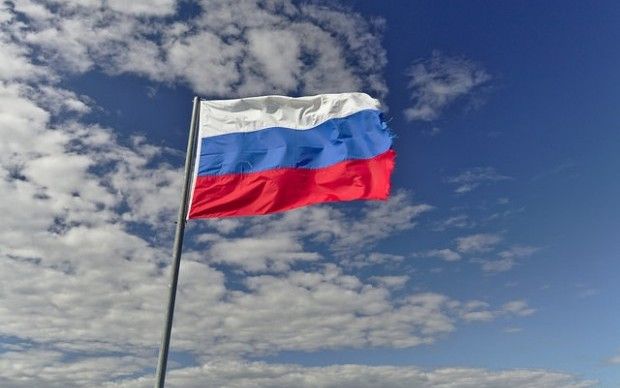 flickr.com/photos/nothingpersonal
Moscow's envoy to NATO told alliance ambassadors that Russian pilots could turn on the cockpit transmitters, known as transponders, if alliance planes did the same, Reuters reported.
"We are ready to fly with transponders...along certain flight trajectories," Russia's ambassador Alexander Grushko said after the NATO-Russia Council, a forum bringing together Russia and the 28 NATO ambassadors.
Read alsoSeveral drones intercepted over Warsaw during NATO Summit"The aircraft of many countries do fly in the region with their transponders off," Grushko said.
NATO Secretary-General Jens Stoltenberg welcomed the proposal but said that all jets under NATO command already flew with their transponders on. "Transponders are important, but they are only one element of a broader picture related to air safety. The basic thing is safe behavior, to fly in a safe and professional way," Stoltenberg said.
The proposal comes after two years of several near misses between Western planes, both civilian and military, and Russian jets in the skies above the Baltics that NATO has patrolled since Russia's annexation of Crimea in 2014.
"The transponders plan, which was raised by Putin during a visit to Finland this month, was put to NATO ambassadors both by Russia's envoy and generals at the meeting at NATO headquarters. Diplomats said there was no detailed discussion.
Diplomats told Reuters the Russian proposal appeared to be directed at U.S. military reconnaissance flights that regularly fly through the region, and which Russia has intercepted in what Washington says is an unsafe manner.
In one instance in April, Russia sent a fighter plane to intercept a U.S. aircraft approaching its border over the Baltic Sea, accusing the plane of turning off its transponders.
It was not immediately clear if U.S. reconnaissance jets have flown with their transponders off in the region.
If you see a spelling error on our site, select it and press Ctrl+Enter