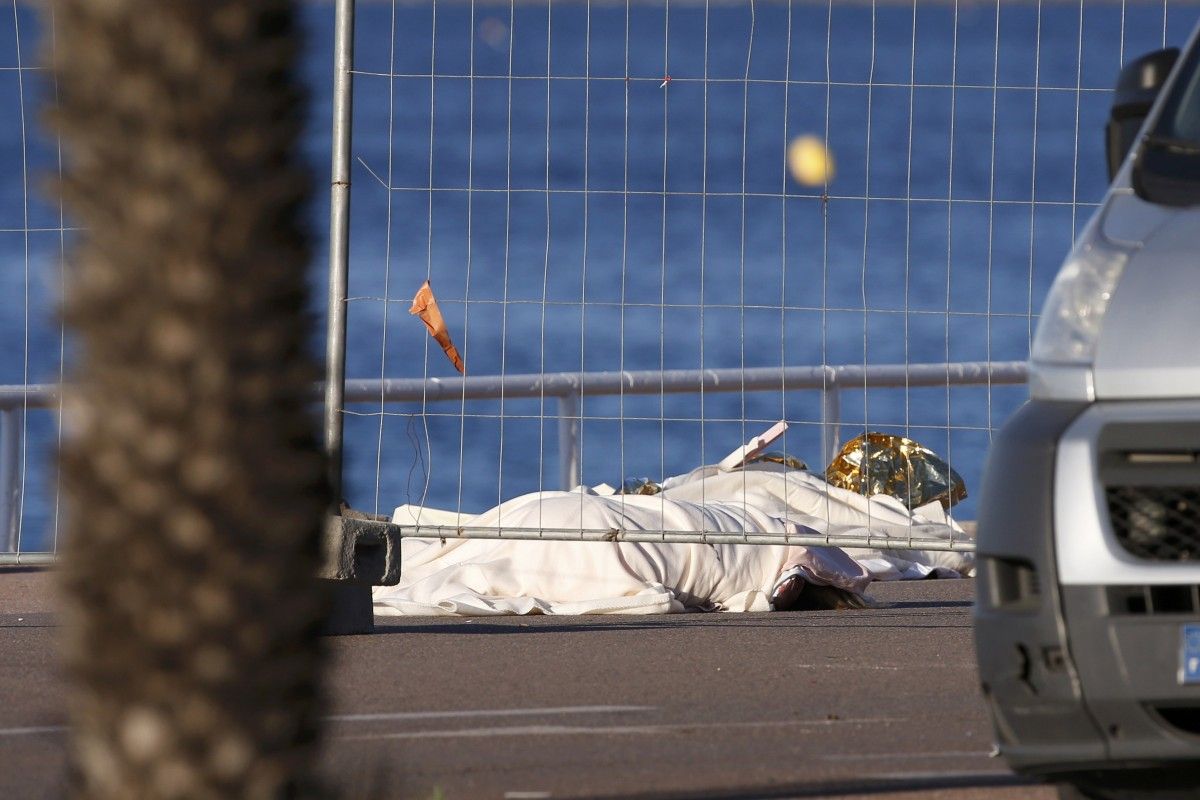 REUTERS
Five people have been taken into custody over the attack, according to reports.
Other reports said three people had been detained in connection with the attack.
Sources said the arrests were centred on the attacker's 'close entourage' and were made in two different areas.
About 40 elite police officers raided a small apartment at Rue Miollis, north of the central station, where one individual was arrested.
Ten children were among the dead after the driver hit people celebrating Bastille Day along the famous Promenade Des Anglais, SkyNews writes.
Fifty more children are being treated at the children's hospital in Nice, some with 'life and death' injuries, according to the report.
A total of 202 people were injured in the attack, and 25 of those critical are on life support.