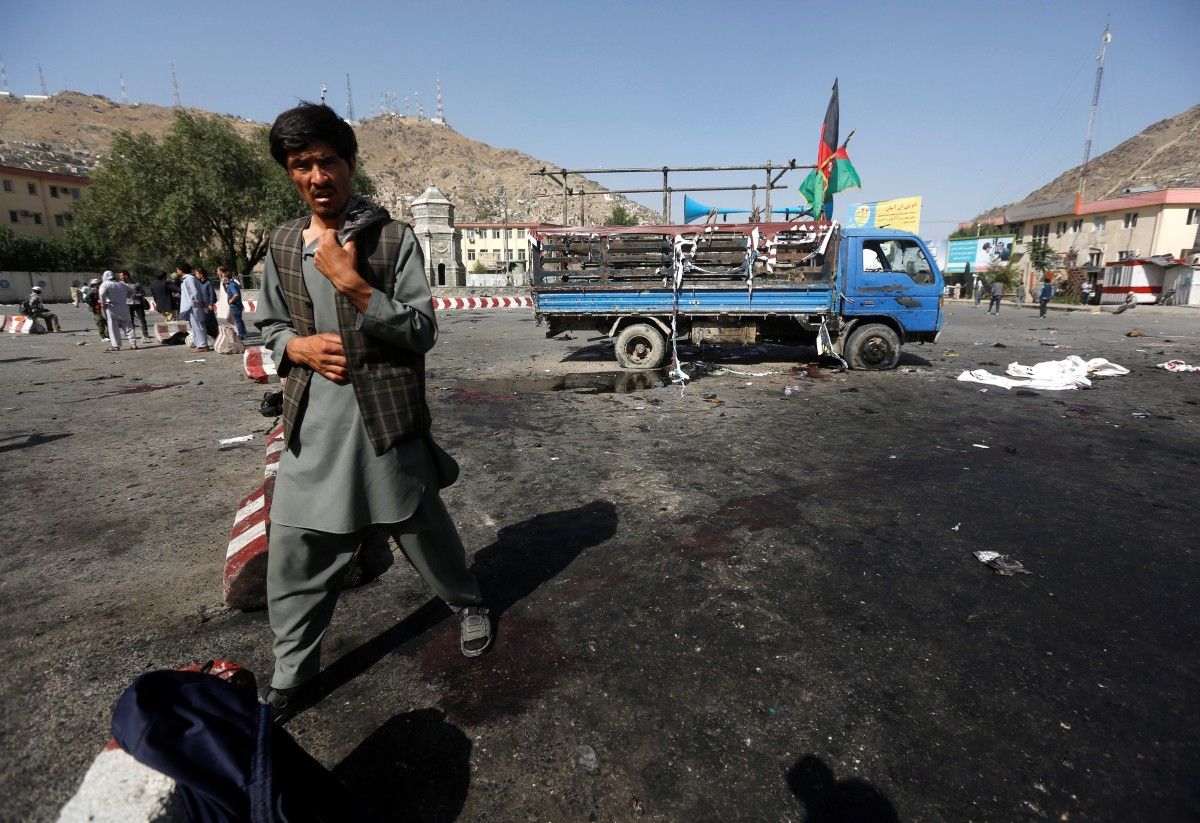 REUTERS
Graphic television footage from the site of the attack showed many dead bodies lying on the bloodied road, close to where thousands of Hazara had been demonstrating over the route of a planned multimillion dollar power line, according to the report. 
"Two fighters from Islamic State detonated explosive belts at a gathering of Shi'ites in the city of Kabul in Afghanistan," said a brief statement on the group's Amaq news agency, Reuters wrote.
The attack was the worst in months and if confirmed as the work of Islamic State, would represent a major escalation for a group which has hitherto been largely confined to the eastern province of Nangarhar.
The explicit reference to the Hazara's Shia religious affiliation also represents a menacing departure for Afghanistan, where the bloody rivalry between Sunni and Shia typical of Iraq has been relatively rare, despite decades of war, according to Reuters.
The Taliban, a fierce enemy of Islamic State, had issued a statement denying any involvement. "We would never take part in any incident that divides the Afghan people," Taliban spokesman Zabihullah Mujahid said.
The attack succeeded despite tight security which saw much of the city center sealed off with stacks of shipping containers and other obstacles and helicopters patrolling overhead.