Nephew of U.S.-based cleric Fethullah Gulen arrested in Turkey's continuing purge
16:30, 24 July 2016
World
Turkey has detained the nephew of U.S.-based cleric Fethullah Gulen, in connection with the failed coup attempt, BBC News reported referring to Turkey's state media.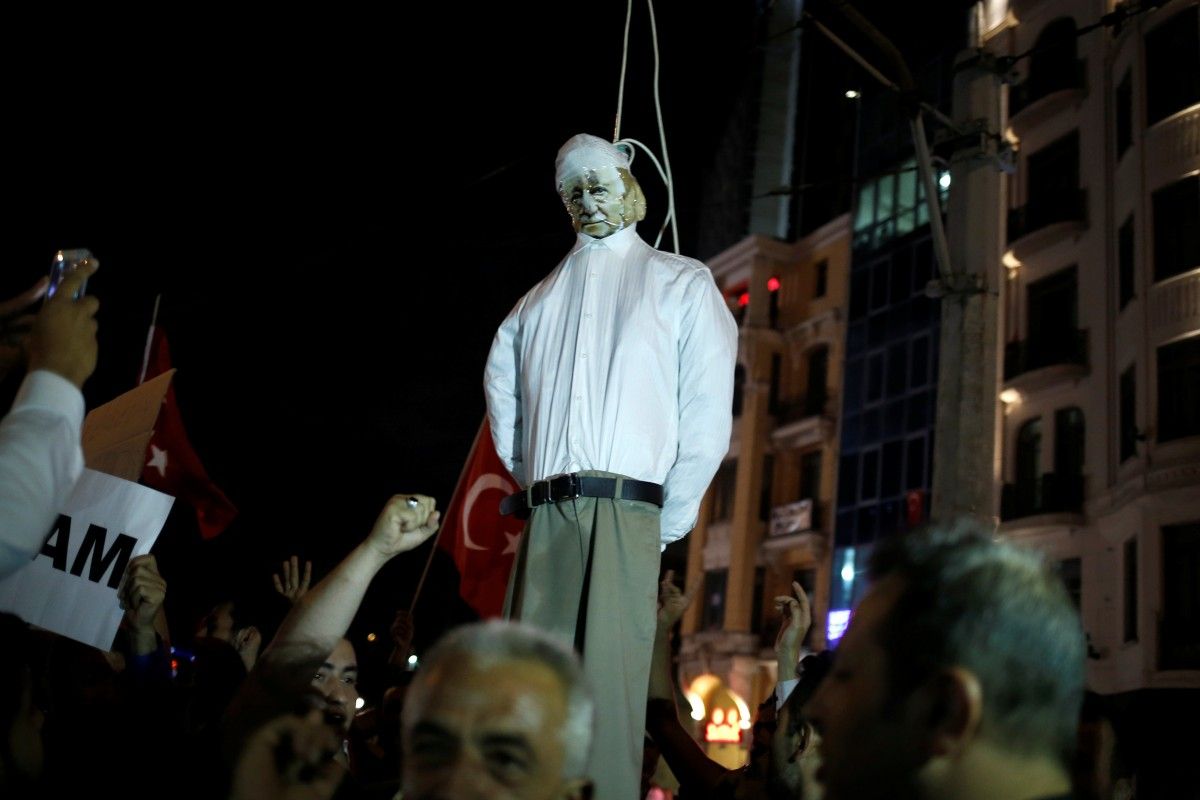 REUTERS
Muhammet Sait Gulen will be taken to the capital, Ankara, from Erzurum, the eastern region where his uncle was born, the Anadolu news agency says, according to BBC News.
As reported earlier, Turkey's President Recep Tayyip Erdogan blames the coup attempt on Mr Gulen.
Earlier, the president extended the period in which suspects can be detained without charge to 30 days.
Read alsoTurkey to suspend European Convention on Human RightsA statement carried by state media also ordered the closure of more than 1,000 private schools and more than 1,200 associations.
The moves follow the state of emergency declared on Wednesday in the wake of the failed coup.
In May this year, another nephew of the cleric was detained in connection with schools run by Mr Gulen's Hizmet movement, according to a state media report at the time.
Mr Gulen, who was once an ally of Mr Erdogan but then fell out with him, has denied any involvement in the coup attempt.
Read alsoErdogan says new coup "possible"The Turkish leader has said the state of emergency will allow the authorities to restore order and deal with the aftermath of the failed coup effectively.
At least 60,000 state employees have been detained or suspended in an internationally criticised purge.
If you see a spelling error on our site, select it and press Ctrl+Enter